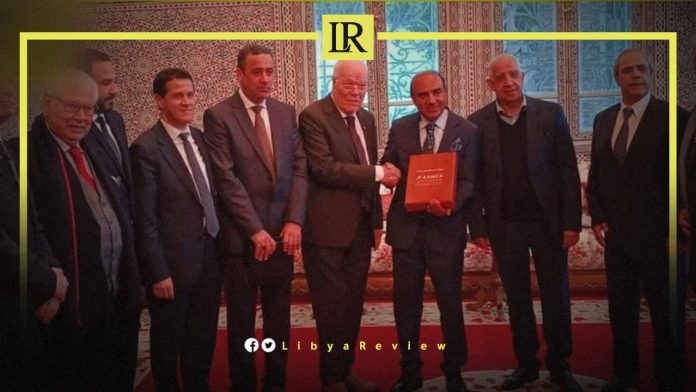 On Saturday, the Libyan Ambassador to Rabat, Abu Bakr Al-Taweel, held talks with the members of the Moroccan Association of Exporters (ASMEX), to discuss the possibility of resuming direct flights between Casablanca and the Libyan capital, Tripoli.
In a statement, the ASMEX said that its Head, Hassan Al-Idrisi, agreed to organize a mission for Moroccan businessmen to Libya as soon as possible, with the Libyan Ambassador to Morocco. They also highlighted the importance of establishing a Moroccan-Libyan business club that would be held on a regular basis.
Both sides also discussed the possibility of organizing a permanent exhibition of Moroccan products in Tripoli.
In 2015, Morocco suspended all flights between Moroccan cities and Libya and closed its airspace to Libyan airplanes because of security concerns. The decision was made after the death of 21 Christian Egyptians by a radical Libyan group claiming allegiance to the Islamic State group.
Currently at stake is a peace process that is seen as the best hope in years of bringing an end to the decade of chaos and violence that has engulfed Libya since a NATO-backed uprising which ousted Moammar Gaddafi in 2011.
Citing inadequacies in electoral legislation, challenges, and appeals related to candidates' eligibility, the High National Election Commission (HNEC) requested that the Libyan Parliament set another date for the first round of the presidential elections, within a 30-day period.
Disputes over the path forward could also undo the wider United Nations (UN)-backed peace process between Libya's main eastern and western camps that have maintained a ceasefire since last year.
Renewed conflict could also lead to more frequent or extensive shutdowns in oil output by armed groups, hitting state finances. A group this week closed down three major fields.
A decade-long after the fall of late leader Moammar Gaddafi, Libya has turned to a violent power struggle between rival factions who have installed competing governments.
Militant groups, including movements linked to Islamic State, have also won ground in different areas of the country.