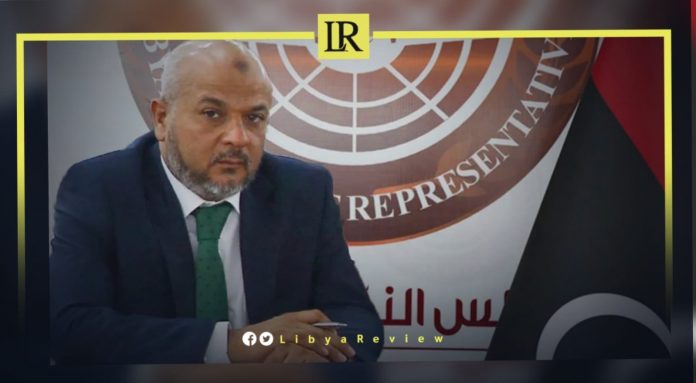 On Saturday, the Head of the Internal Affairs Committee of the Libyan House of Representatives (HoR), Suleiman Al-Harari, called for imposing severe penalties against human traffickers. He also stressed the need to bring all drug dealers to justice.
In a statement, the Parliament's media office said that Al-Harari stressed the need to deal with the issue of combating human smuggling and all illicit psychoactive substances as a national priority. He called for security operations to be launched nationwide to combat the phenomenon of human trafficking.
Al-Harari expressed the parliamentary committee's appreciation for the wide security operation carried out by the competent authorities to pursue human smugglers in the city of Tobruk and its neighboring border areas.
The Member of Parliament (MP) also stressed on human and legal treatment of migrants who were freed from human smugglers.
Al-Harari affirmed the keenness of the HoR to support the relevant security services in combating all smuggling activities, and that the Interior Committee's work will increase penalties in all smuggling-related cases.
Abuse of migrants is widespread in war-torn Libya. Migrant smugglers and people traffickers, as well as militias have been exploiting the chaos which has reigned since the 2011 ousting of dictator longtime ruler Moammar Gaddafi. Those intercepted at sea by Libya's controversial coast guard and returned to Libya are usually brought to detention centres notorious for abuse, torture, slavery, extortion and rape.
According to International Organization for Migration (IOM), some 3,200 people were being held in 11 detention centres in Libya last October.
Since the overthrow of Gaddafi in 2011, Libya has become the major transit point for African and Arab migrants hoping to reach Europe. Thousands of people have crossed into Libya from neighboring countries in recent years and traveled onwards to the Mediterranean coast, where human traffickers operate boats bound for Europe.