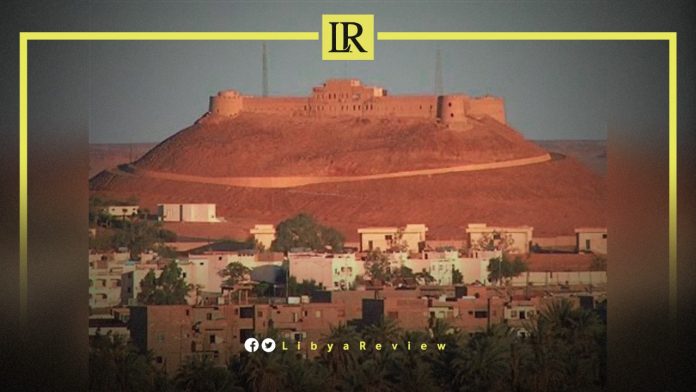 On Saturday, the Fezzan Municipal Council strongly condemned the statements of the British Embassy in Libya, saying that this constitutes a blatant interference in the internal affairs of Libya.
On Friday, the Embassy said that it will continue to recognize the Government of National Unity (GNU) as the authority tasked with leading Libya to elections and that it does not endorse the establishment of parallel governments or institutions.
These remarks came after the High National Election Commission (HNEC) announced that despite being technically prepared, it was unable to meet the 24th of December date set by the political roadmap for national elections.
In a statement, the Municipal Council affirmed its categorical rejection of any foreign interference into the country's internal affairs, urging all Libyan relevant authorities to expel the British Ambassador from Libya.
The Municipal Council stressed the necessity of holding presidential and parliamentary elections as soon as possible, in order to meet the aspirations of the Libyan people and respect their will.
It also called on national powers in all parts of the country to stand united against all attempts to undermine national sovereignty and foreign interference in the Libyan national decision.
Notably, the Embassies of France, Germany, Italy, the United Kingdom (UK), and the United States (US) issued a joint statement yesterday in which they said the transfer of power from the current interim executive authority to the new executive authority should take place following the announcement of the results.
The western countries warned that they will hold to account those who threaten the stability or undermine the political and electoral process in Libya, through violence, or the incitement of violence.
Citing inadequacies in electoral legislation, challenges, and appeals related to candidates' eligibility, the Commission requested that the Libyan Parliament set another date for the first round of the Presidential elections, within a 30-day period.
Currently at stake is a peace process that is viewed as the best hope in years of bringing an end to the decade of chaos and violence that has engulfed Libya since a NATO-backed uprising which ousted Moammar Gaddafi in 2011.