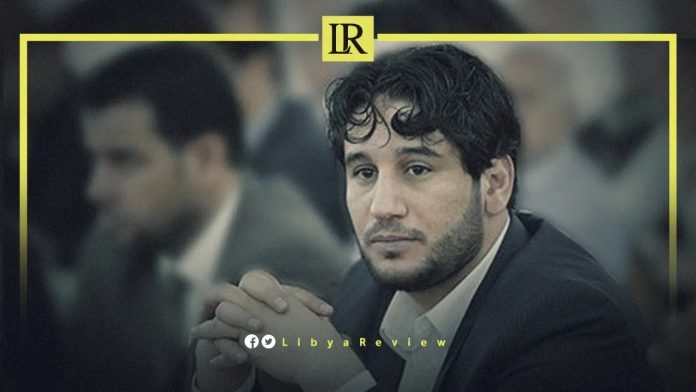 The Libyan Member of Parliament (MP), Misbah Doma, confirmed that foreign interference was a major reason for delaying the electoral process.
In a tweet, Doma said that this indicates a lack of awareness of the Libyan political environment. He stressed that the irresponsible behavior of Ambassadors and the failure to take into account the sensitivity of the people regarding interference is the main reason for what Libyans have been suffering since 2011.
A large number of Libyan journalists, politicians and activists launched a hashtag campaign titled "#Expel_the_British _Ambassador_from_Libya" on Twitter. This comes in response to the statement made by the British Embassy in Libya. In the statement it said that it will continue to recognise the outgoing Government of National Unity (GNU), headed by Abdelhamid Al-Dbaiba, as the authority tasked with leading Libya to elections and does not endorse the establishment of parallel governments or institutions.
A number of Libyans considered the Embassy's statement as a violation of Libyan sovereignty, interfering in its internal affairs and obstructing the country's political roadmap.
Former Libyan MP, Tawfiq Al-Shuhaibi, denounced the British Ambassador to Libya, Caroline Hurndall's statements. He described them as a blatant interference in the internal affairs of the North African country.
"The statements by the British Ambassador on Libya's Independence Day, which necessarily represent the position of her country, are blatant interference," Al-Shuhaibi said in a tweet.
He added, "that this interference reflects the lack of respect and the lowest degree of diplomatic engagement between the two countries."
While, Libyan researcher, Abdel Hakim Fanoush tweeted, "on Libya's Independence Day… the British Ambassador underestimates us with congratulatory words as if she wants to say… what independence are you talking about? I am the one who dictates you what to do."
Journalist, Abdulbaset bin Hamel, said in a tweet, "we understand that the neighboring countries and the region have their intertwined interests with the Libyan issue, but we will not allow tutelage to be imposed on us under the pretext of democracy, and the foolish politicians in our country are the sole responsible for this."
Libyan blogger, Muhammad Qashout, called for launching a popular campaign demanding the expulsion of the British Ambassador from Libya or oblige her to apologize.
Accordingly, Libyan blogger, Muhammad Bushagma, said, "the corrupt people in control of Libya exhausted the Libyan people in successive and repeated crises until they were rendered speechless. The people, who did not revolt to expel mercenaries and foreign forces out of the country, are not expected to adopt a strong position for the sake of their country."