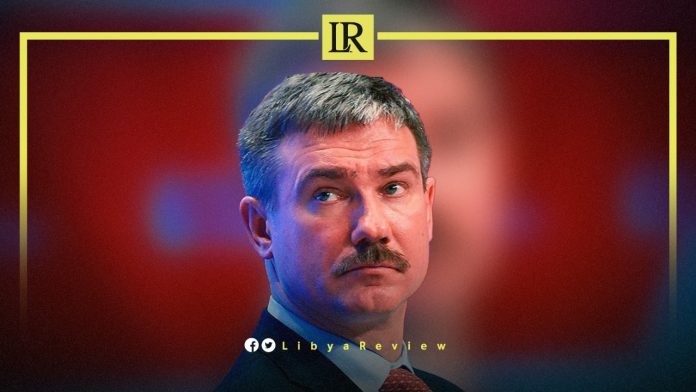 "Only Libyans parties have the right to determine the extent to which the United Nations mission can participate in the process of monitoring the withdrawal of foreign forces from the country," said Pyotr Ilyichev, the Director of the International Organizations Department of the Russian Foreign Ministry.
"According to UN Security Council Resolution 2570, the United Nations Support Mission in Libya (UNSMIL) is charged with the task of helping to achieve a cessation of hostilities, and supporting the implementation of such a system is entrusted to the Libyan parties themselves," Ilyichev told Russia's Sputnik news on Monday.
"My country believes that the level of participation of UNSMIL and the standards for monitoring the withdrawal of foreign military forces and mercenaries must be acceptable to the Libyan parties, which play a leading role in this process," he noted.
"The responsibility for implementing all aspects of the Libyan agreement concluded in October 2020, including the withdrawal of foreign military forces and mercenaries, ultimately rests with the Libyans themselves," the diplomat added.
Last month, Russian Foreign Minister, Sergey Lavrov said that the participants of the Paris International Conference for Libya confirmed the need to withdraw foreign troops from Libyan territory gradually and smoothly.
"The withdrawal should be complete, at the same time it should be performed in stages, gradually, and it has to be synchronized in terms of withdrawing those who support Libya's west and those who support [its] east," Lavrov said in press statements.
According to the FM, this approach will preserve the balance of forces, given Libya has managed to maintain a truce for over a year.
On 8 October, Libya's 5+5 Joint Military Commission (JMC) signed a comprehensive Action Plan for the withdrawal of foreign forces from Libya. Such a plan will be the cornerstone for the gradual, balanced, and sequenced process of the withdrawal of mercenaries, foreign fighters and foreign forces from Libyan territory.