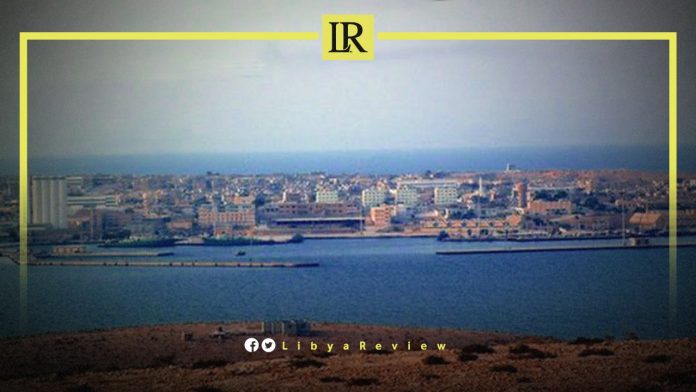 On Wednesday, the Roaya foundation for space sciences and applications revealed that a 5.7 magnitude earthquake took place in the sea off the eastern coast of Libya.
Roaya added that the earthquake, which occurred at approximately 7:00 am, was felt in several Libyan and Egyptian cities, including Tobruk and Alexandria.
It pointed out that some residents of the city of Benghazi reportedly felt the quake, but no damages were recorded.
A 5.9-magnitude earthquake took place near the island of Crete, which was felt by a number of Egyptian and Libyan cities, at 7:00 am local time.
A 5.4-magnitude earthquake hit the coasts of the Greek islands of Cassos and Crete on Monday, less than four hours after a 5.2-magnitude quake struck.
This occurred 25 kilometers northwest of the epicentre of the first earthquake, at a depth of 6.3 kilometers. It was followed by a 4.2-magnitude aftershock two minutes later, the Institute of Geodynamics at the National Observatory of Athens said in a statement.
Akis Tselentis, Director of the Geodynamic Institute who was in Crete, said authorities gave a revised reading of 5.7 from the earlier 5.6.
"Thankfully it was in the sea. The area is already burdened (with earlier tremors) and if it were inland there could have been damage," he said. The quake was at a depth of 80 km (49.7 miles), with Greece's Geodynamic Institute said the depth was 42.7 km.
Michalis Erotokritos, mayor of the small island of Kasos, which was closest to the epicentre, said that no buildings were damaged in either of the two quakes. There were no reports of injuries among the citizens.
Notably, the Euro-Mediterranean Seismological Center (EMSC) said that a 6.0 earthquake struck Crete on Sunday. It added that the earthquake occurred at a depth of ten kilometers.
On 18 December, a 5.4-magnitude earthquake rocked the sea in southern Greece, between the Peloponnese and Crete.