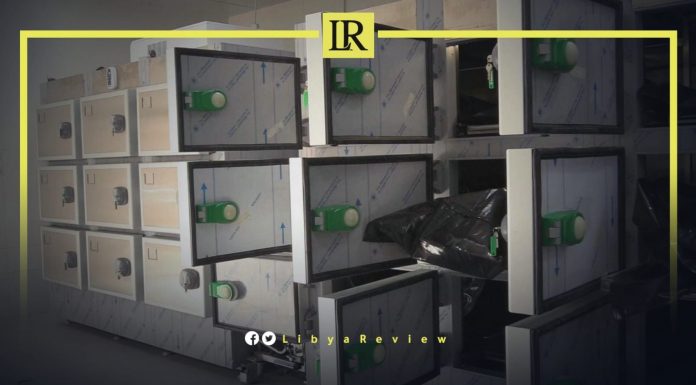 The Al-Khums Libyan General Hospital appealed to the competent authorities to bury the bodies of migrants who drowned off the coast of the city last week.
In a statement, the hospital said that its mortuary is now full after keeping 15 bodies that arrived through the International Organization for Migration (IOM) and the Security Directorate. It added that three other bodies were kept in the hospital freezer, without any official response from their Embassies to complete their procedures.
The hospital administration indicated that the mortuary is no longer able to receive other bodies, if more are found.
On Saturday, the corpse management team of the Libyan Red Crescent's Al-Khums branch, retrieved 17 bodies, including a baby. They found the drowned bodies on the shores of the Alaluas area.
The team also carried out efforts at another beach, in cooperation with the coast guard. They retrieved 10 bodies, including two women. Three migrants were rescued, and the search is still underway for other survivors.
On Saturday, a Libyan patrol in the municipality of Bi'r al Ashhab arrested 21 Egyptian migrants. A source from the security department told the Alwasat news website that security patrols went out, with enhancements from the Al-Furain police station.
According to the source, the patrols found a group of migrants inside a hole in the ground, after being abandoned by smugglers. The patrol subsequently arrested them, and took them to the Al-Furain police station.
He added that investigations showed that migrants were kept without food for days, and are now waiting for their legal procedures to be completed.