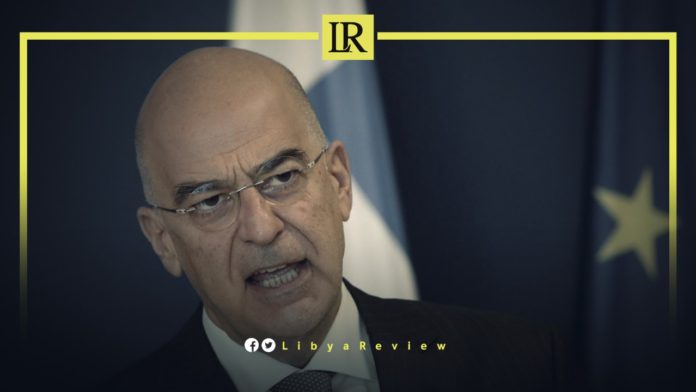 On Tuesday, Greek Minister of Foreign Affairs, Nikos Dendias called on Turkey to immediately recognise the nullity of the Turkish-Libyan maritime agreement. In a tweet, Dendias also described Turkey's stance on Greece as "the epitome of irrationality."
He stressed that Athens is committed to peace and stability in Libya, and supports the principle of non-intervention in its domestic issues.
Earlier today, speaking after a meeting with his visiting Saudi Arabian counterpart, Prince Faisal bin Farhan Al Saud in Athens, Dendias said that Turkey's rhetoric against Greece "has reached a level we have not seen for years." He noted that Ankara is intent on "misrepresenting the truth and any sense of international law, including the Law of the Sea."
"It threatens Greece with war if we apply the inalienable right of expanding our territorial waters, as is explicitly foreseen by the International Law of the Sea," Dendias said.
"Turkey has lined up across our islands the largest landing force and largest landing fleet in the Mediterranean, while demanding that we demilitarise our islands – in other words, that we relinquish our recognised right to self-defence, as foreseen in the UN Charter. Instead, Turkey should prove its faith in international law practically, by starting to implement it. One of the simplest and fastest implementations would be the immediate retraction of the casus belli and the immediate recognition of the nullity of the so-called Turkish-Libyan memorandum," he stressed.
In 2019, the Libya and Turkey signed two agreements on military cooperation and maritime boundaries in the Mediterranean Sea. The military agreement aims at ensuring protection of Turkey's interests in Libya, strengthening ties between the two countries, and allowing Ankara's direct intervention in the country.
Last month, Dendias said that Turkey is the common denominator threatening the stability of the eastern Mediterranean. He accused it of using the migrant crisis as a lever to apply geopolitical pressure.