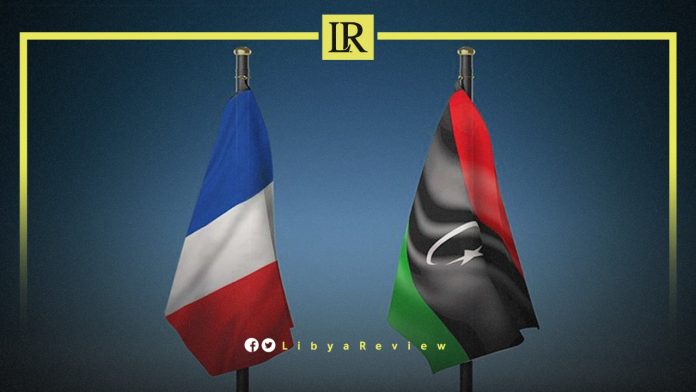 President of the France-Libya friendship group and Senator from Lot, Angèle Préville stated that she has had to intervene on the issues caused by the lack of a Consulate in Tripoli. She invited the French government to renew its trade relations with Libya.
During her speech, Préville recalled that France maintains historic links with Libya, "Our country is particularly committed to the peace process in Libya, which enabled the creation of a Government of National Unity (GNU). She added that Paris reopened its Embassy in Tripoli in March, but that its consular section remains in Tunis.
"Libyan companies, public and private, seek the technical expertise of French companies in sectors as diverse as aviation, energy, health or water treatment, and sanitation. However, to my knowledge, a Libyan partner seeking a business visa for France must now go to Tunis, leave his passport there for a fortnight, and then return to collect it," she said.
"Of course, these business leaders now prefer to go through the Italian consulate in Tripoli where they obtain a visa in two days, depriving France of opportunities. These red tapes are not unrelated to our country tumbling down Libya's list of trading partners, from third place in 2010 to eighth today. It, therefore, seems opportune to react!," Préville added.
"Our country is full of great companies that could help rebuild Libya, which we all call for. However, France is losing market share against its Italian, German, Turkish, and Chinese competitors. When will the consulate, or at least a consular section, reopen in Tripoli? And allow commercial partnerships to be formed or renewed between France and Libya?" the official stressed.
In his response, Jean-Baptiste Lemoyne, Minister Delegate in charge of Tourism, French people living abroad, the Francophonie, and small and medium-sized enterprises ensured that dialogue is maintained with the Chambers' of Commerce of Libya, and the Franco-Libyan chamber of commerce.
"This allows for anticipation and monitoring of visa applications filed for economic exchange purposes. Welcoming entrepreneurs is thus facilitated, their requests are processed quickly, and solutions are systematically sought so that they can recover their passports. These measures were discussed during a visit of a delegation from Medef International to Tripoli last October, in the presence of the Ambassador. As you know, consular services require public access to the Embassy. However, the current security conditions remain problematic," Lemoyne noted.
"The upcoming political events will perhaps make things easier, and the reflection will continue in consultation with our European partners. Germany does not have a consular section in Libya either. We will assess the evolution of the device with regard to the security context," he concluded.