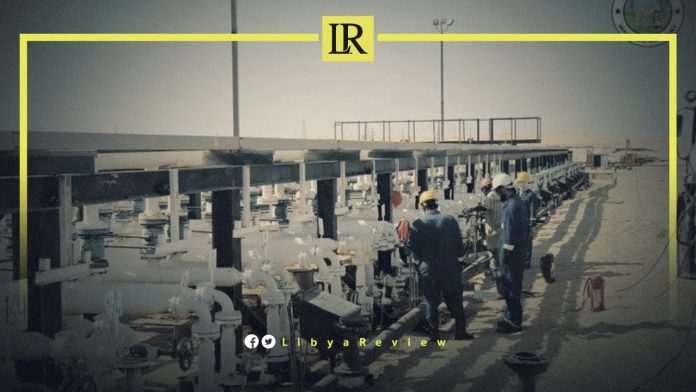 Libya's National Oil Corporation (NOC), announced that the Waha Oil Company increased production by 200,000 bpd.
The NOC explained that this came after the completion of maintenance operations for the main 32-inch oil transmission line, connecting the Samah and Dahra oilfields and from there to the Sidra port. This dropped output by 500,000 bpd, during the maintenance operations.
The Corporation also announced the halt of 200,000 bpd over the next week, as workers try to fix a damaged pipeline.
The latest outage comes less than two weeks after militias shut down Libya's largest field, El-Sharara causing production to fall by around 350,000 bpd. Altogether, these closures will reduce production to about 700,000 bpd, the lowest in over a year.
Libya was pumping an estimated 1.2 million bpd on average during 2021. The NOC warned that it lacks the funds needed to sustain this level of production, let alone reach its target of 2 million bpd within six years.
The government is trying to attract billions of dollars in investment from foreign energy companies, including France's TotalEnergies SE and Italy's Eni SpA.
Oil facilities can no longer be properly run because of "the large number of leaks" and "the consequences of illegal closures in the past years," the NOC said in a statement. It also blamed lawmakers for failing to sign off on a budget for the company for the past two years.
Notably, the Algerian news agency quoted Taoufik Hakkar, the General Manager of the Sonatrach oil company as saying that they are preparing to resume their suspended oil projects in Libya.
Fighting between rival factions in the country, which has been at war for most of the past decade, has hindered efforts to increase output. Last month, Libya delayed its Presidential elections indefinitely.