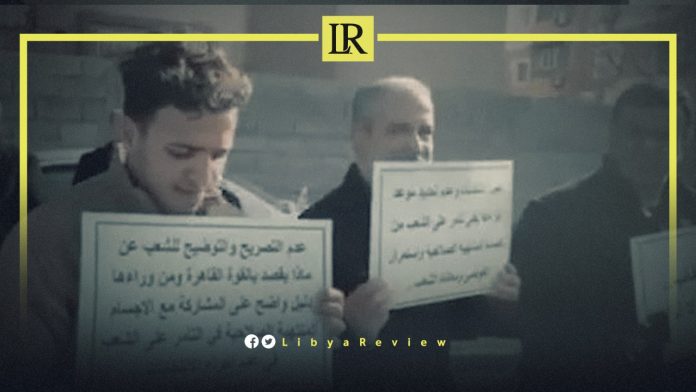 On Monday, a number of Parliamentary candidates organized a sit-in in front of the headquarters of the High National Election Commission (HNEC) in Tripoli. They protested the failure to hold a new date for the elections.
The protesters demanded that elections be held as soon as possible, and that the current political bodies be dissolved.
Notably, the committee formed by the Libyan Parliament to follow up on the electoral process, concluded that it was "impossible" to hold Parliamentary and Presidential elections as scheduled on 24 December.
HNEC had proposed postponing the first round of the national elections to 24 January, a month from their scheduled date. The commission said in a press statement that it is proposing this, in coordination with the Libyan Parliament.
Last week, HNEC Head, Emad Al-Sayeh briefed the Parliament that a Presidential candidate had submitted forged documents.
He added that the commission received more than 5,400 candidacy bids for the Parliamentary elections, noting that some of them include forged documents.
Observers warn that further postponing the elections could drag the country into chaos again, and reignite war. The majority of the country remains under the control of armed militias, with competing agendas.