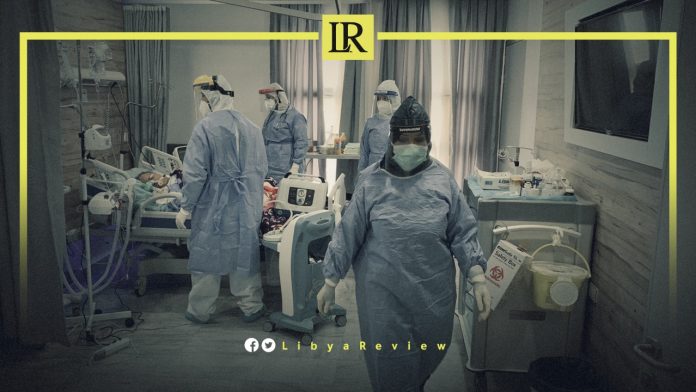 On Saturday, the Libya Ministry of Education decided to suspend classes in Tripoli schools for two weeks starting from tomorrow in a bid to limit the spread of COVID-19.
In a statement, the Ministry added that the schools' closure period would be calculated from the mid-year holiday for this year.
It added that the decision was taken during a coordination meeting between the Education Minister, the Ministry's Undersecretary for Educational Affairs and the Director of the National Centre for Disease Control (NCDC) as its affiliated Scientific Advisory Committee.
In turn, the NCDC's Director, Haider Al-Sayeh, indicated that the decision to suspend classes was caused by the worsening epidemiological situation in most municipalities of Tripoli.
He also called on the Libyans and foreigners in the country to receive COVID-19 vaccines, and abide by the precautionary measures against the virus.
The Ministry of Education and the National Centre for Disease Control (NCDC) agreed to hold more meetings during the coming period, to assess the epidemiological situation.
On Saturday, Libya's NCDC announced that 3,320 new COVID-19 cases were reported in the last 24 hours.
According to the centre, the country's death toll hit 5.993, with a total caseload of more than 419, 543 cases.
The number of cases per 100,000 people in the capital Tripoli topped 300 in a week, suggesting that the epidemic entered its fourth wave, according to the centre. With a population of more than 1.1 million people, Tripoli is the most densely populated city in Libya.
The number of people infected with COVID-19 in the country increased by 31 percent compared to that of last week, the NCDC said, adding 335 people were hospitalized this week.
On December 29th, 2021, Libyan health authorities announced that they identified the country's first cases of the highly transmissible Omicron variant.