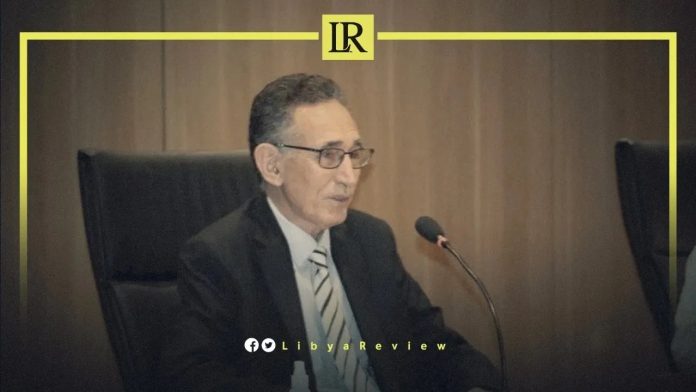 The Libyan Minister of Economy and Trade, Muhammad al-Hawij, called on the international community to lift the freeze on Libyan funds abroad and support the country's security and financial stability.
During an interview with Al-Jazeera, the Libyan Minister said that the interim government started its work by unifying national institutions. He has drawn up a plan aimed at improving the level of per capita income and raising the level of quality of services in all regions of the country.
He explained that his Ministry was keen on developing an action plan that would contribute to diversifying the national economy and raising the level of national product for non-oil exports.
In 2011, the United Nations (UN) Sanctions Committee ordered the freezing of the vast majority of Libyan Investment Authority (LIA) funds. This is the part that has been converted into securities and placed abroad, including with the Belgian clearing house Euroclear.
However earlier this month, Brussels' Investigating Judge Michel Claise issued an international arrest warrant against Ali Mahmoud, the Chairman of the LIA, according to Belgium's newspaper De Tijd.
Last November, Libyan Prime Minister Abdelhamid Al-Dbaiba accused Belgium of attempting to loot the Libyan frozen funds since 2011.
During a Cabinet session, Al-Dbaiba according to a video posted by the government on its website, said "that we have a problem with Brussels… Belgium is a developed country, but there are loopholes… they covet the Libyan money in Belgium."
"I officially announce that the Belgian authorities are making a new attempt to seize the Libyans' money in their possession," the Libyan Prime Minister of the Government of National Unity (GNU) said.
Al-Hawij stressed that achieving food security for the citizen, and starting to establish a strategic stockpile of grain and basic commodities, are among the priorities of the Ministry's work during the current period.
On the other hand, Al- Hawij pointed out that the failure to approve the government's budget by Parliament had a significant impact on the government's work, especially regarding the development and infrastructure development in the country.
"We (the Ministry) established special zones and revitalizing transit trade by taking advantage of the country's geographical location," he said.
"The Ministry has prepared the investment map, which aims to activate and develop all industrial and agricultural sectors, and to exploit the available resources in partnership with the local and foreign private sector to achieve economic diversification," he noted.
Regarding the reconstruction efforts, Al-Hawaij said, "we look forward to implementing the government's plan for the reconstruction and development of the oil, energy and investment sectors with the participation of friendly countries."
"The GNU is working to activate contracts and agreements in the fields of development and reconstruction, and to implement investment projects according to the priorities of the stage."
"About 70% of oil revenues should be used for development, infrastructure development and implementation of investment projects in order to achieve the desired goal," he concluded.