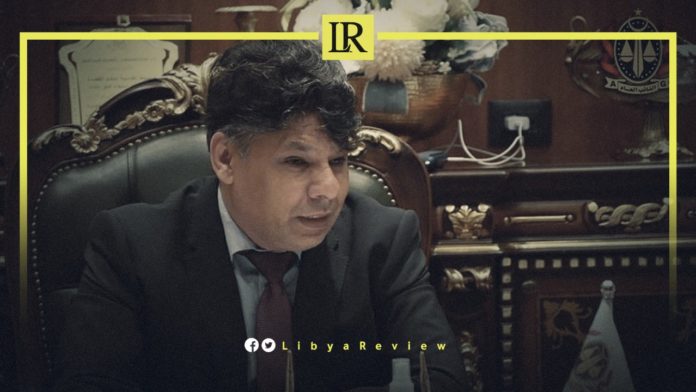 On Tuesday, Libya's Attorney General, Al-Siddiq Al-Sour arrived in Brussels and met with his Belgian counterpart to discuss the issue of Libya's frozen assets in Belgian banks.
Al-Sour stressed the right and priority of the Libyan judicial authorities to protect the funds and investments of the Libyan state. He added that the Libyan judicial authorities, "have not, and will not tolerate any crime affecting the state funds."
Al-Sour suggested to his Belgian counterpart the possibility of "reaching solutions that guarantee and enhance the fight against crime, corruption, and impunity." As well as to "protect the interests of the two countries without prejudice, and affirm the sovereignty and independence of the judicial authorities in the two countries."
The two also sides agreed to open prospects for joint investigation, and the exchange of information in ongoing investigations.
In 2011, the United Nations Sanctions Committee ordered the freezing of the vast majority of Libyan Investment Authority (LIA) funds. These funds have been converted into securities and placed abroad, including with the Belgian clearing house, Euroclear.
Earlier this month, Brussels investigating Judge, Michel Claise issued an international arrest warrant against Ali Mahmoud, the Chairman of the LIA. Claise has been investigating the missing interest on the LIA billions for several years. Despite the UN ban, the interest on some €15 billion euros was released by the Belgian government, and transferred to foreign accounts in London and Bahrain.
The money, estimated at €1.5 billion Euros – was examined carefully in 2019, by the House Committee on Finance and Budget.
In November 2021, Libyan Prime Minister Abdel-Hamid Dbaiba accused Belgium of attempting to loot the frozen funds since 2011. "We have a problem with Brussels… Belgium is a developed country, but there are loopholes… they covet the Libyan money in Belgium. I officially announce that the Belgian authorities are making a new attempt to seize the Libyans' money in their possession," Dbaiba said during a cabinet session.