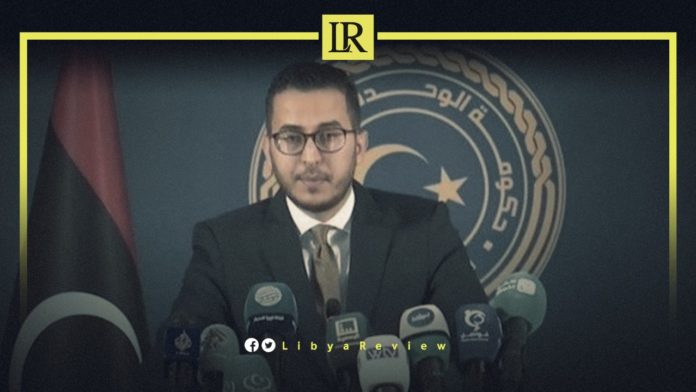 Libya's interim Government of National Unity (GNU), stated that it would not relinquish power, until elections are held.
GNU Spokesman, Mohamed Hamouda told local media on Tuesday that "the government will continue its work until it hands over its duties to an elected authority."
He added that the international community supports the current roadmap, and has called for a new election date to be set. As well as addressing the issues that prevented the December elections from taking place on time.
Meanwhile, the Libyan Parliament is preparing to elect a new government next week. This would increase the possibility of splitting the country, with two rival governments claiming legitimacy again.
Moreover, Member of the Libyan Parliament, Saeed Imgheib said that the new Libyan government, once it is formed, will be dubbed as "the Government of Stability." He stressed that it will receive the support of several countries.
On Monday, the Speaker of Libya's Parliament, Ageela Saleh stated that candidates for the position of Prime Minister will submit their candidacies on Monday. A new PM to replace Abdel-Hamid Dbaiba will be selected on 8 February.
This step is rejected by Prime Minister, Abdel-Hamid Dbaiba, who is supported by the High Council of State (HCS), a number of armed militias, and the Governor of the Central Bank of Libya, Siddiq Al-Kabir.
War-torn Libya is likely to be on the cusp of a new phase of complexity, political, and institutional division over legitimacy, power, and wealth.