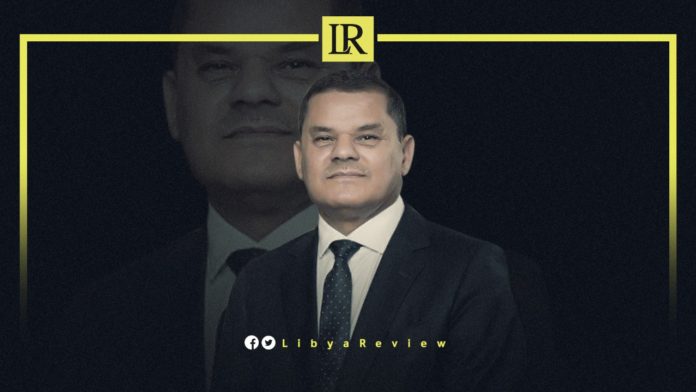 The Libyan Member of Parliament (MP), Abdul-Moneim Al-Arfi, accused the Prime Minister, Abdelhamid Al-Dbaiba, of using militias to disrupt the national elections in the country.
Currently there are armed formations present under the order of the Prime Minister of the Government of National Unity (GNU). The MP claimed that Al-Dbaiba utilises them in order to thwart the elections.
He claimed that Al-Dbaiba does not intend to hand over power and is laying down a plan to remain at the head of the Libyan government for three more years.
The Libyan lawmaker explained that any candidate for the Prime Minister position will not be committed to dismantling the weapons of armed formations.
"Before Al-Dbaiba received his duties, a specific date for the elections had been set. However, he did not commit to holding the elections at that date. Al-Dbaiba was the first one who violated the electoral laws " Al-Arfi claimed.
The Libyan MP also called for setting a specific date for holding the next elections, with a new government "that is capable of holding those elections."
"We want a suitable ground for holding elections. We want a real partner in the country," he concluded.
Notably, the Speaker of the Libyan Parliament, Ageela Saleh, stated that the GNU's mandate had expired, and that it cannot continue in office.
During a parliamentary session in January, Saleh said, "we need food, medicine, and healthcare, and this is the task of the executive authority. The issue of the government is that its term has expired, and we are here today debating whether to continue or change it."
The Speaker pointed out that the GNU spent 86 billion Libyan dinars, while people "did not feel that projects even amounted to 10 billion Libyan Dinars."
The United Nations (UN)-backed peace plan called for both parliamentary and presidential elections on December 24th. However, preparations for the vote fell apart over disagreements about fundamental rules, including the eligibility of some of the main candidates, including the interim Prime Minister Abdelhamid Al-Dbaibah's. He had pledged not to run for elections.