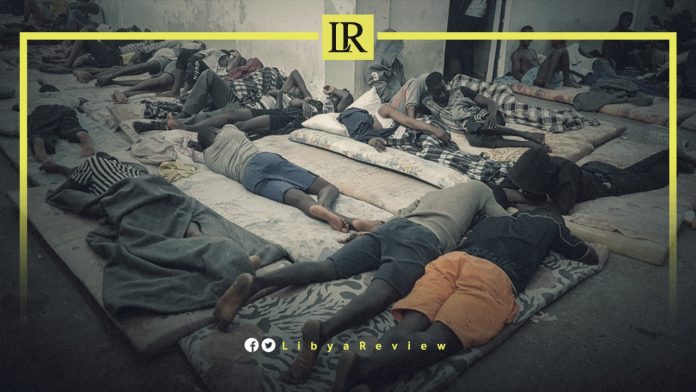 An Italian court has sentenced two men to 20-year prison terms for allegedly detaining and torturing migrants in Libya. Both men, identified as citizens of Bangladesh, faced torture charges.
The two men were found guilty of holding prisoners, and torturing migrants in the Zuwara prison in Libya, according to Info Migrants news.
Some of the alleged victims accused the defendants of holding them captive and beating them for months. The pair themselves arrived in Italy on 28 May 2020, and were reportedly identified by other migrants who had stayed at the camp. They were arrested on 6 July that year.
During an evidence gathering pretrial hearing, migrants who had travelled via the defendants recognized them, and accused the two men of torturing them while they were in Libya, judicial sources said.
Prosecutors subsequently ordered a medical examination of the witnesses, which confirmed they had been tortured.
Some of the victims provided videos filmed with their cell phones as evidence of the torture, sources said. Investigators also found photos portraying the defendants with AK-47 rifles, which migrants said they used to hit them.
Last week, Amnesty International urged the European Union to reverse its migration policy on Libya. It described the approach as helping return migrants to "hellish" conditions in the North African country.
In a statement, the international organization said that more than 82,000 migrants were intercepted and returned to Libya. This has been happening for the past five years, since the EU began its cooperation with Libyan authorities to block migrants from reaching European shores, according to the AFP.
"Many of those who have been returned to Libya — including women and children — are held in government-run detention centers where they suffer from abuse, including torture, rape, and extortion," the group said. Other migrants were "forcibly disappeared."
"EU leaders' cooperation with Libyan authorities is keeping desperate people trapped in unimaginable horrors in Libya," said Matteo de Bellis, a migration researcher at Amnesty. "It is high time to put an end to this callous approach."