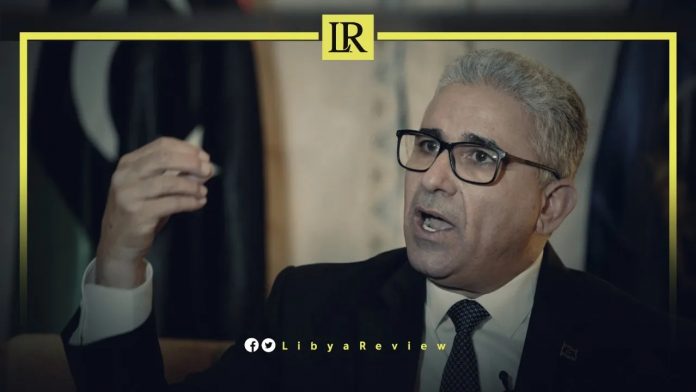 On Monday, former Interior Minister and candidate for the position of Prime Minister, Fathi Bashagha announced that he will not run for the upcoming Presidential elections, in the event that he took over the Premiership of the new government.
He stressed that he would "consider any minister in his government who intends to run for the elections to have resigned."
Speaking before 110 MP's gathered in Tobruk, Bashagha stressed his full commitment to the roadmap set by the Libyan Parliament. In addition to working seriously to end the transitional stage, and prepare for the elections.
He indicated that no tangible success will be achieved without the support of the Parliament, the High Council of State (HCS), and the Libyan people.
"I don't have a magic wand to resolve the crises afflicting the Libyan people, especially with regard to the city-state in the west that is home to the country's strongest militias. Our goal is to unify the institutions, especially the army and security forces. A nation cannot exist without a strong army and unified security institutions," said Bashagha.
The candidate also spoke of the need to follow and support development projects in southern Libya, whose security situation "affects the whole country."
He added that his strategy is based on linking security with the economy. As well as ensuring a fair distribution of resources among people in the east, south, and west.
"I declare that I, and the members of my government waive any immunity that may impede the course of justice," he concluded.
On Monday, Libya's eastern-based Parliament said that there would be no elections this year, and it would choose a new interim Prime Minister on Thursday.
The Parliament has been working on a political roadmap since the collapse of the December elections. This came amid disputes over the rules and constitutional basis of the elections. It voted on Monday to adopt the roadmap.