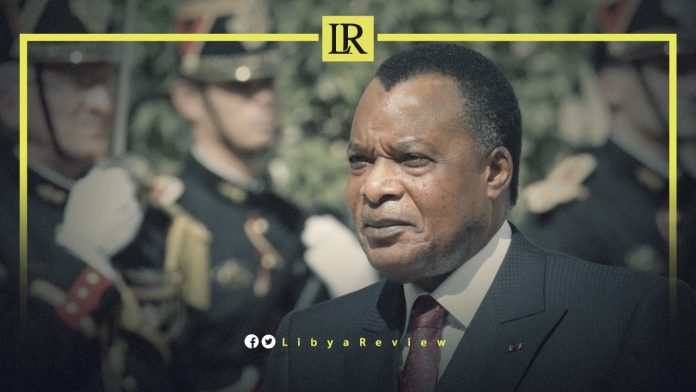 The Chairman of the High-level Committee of the African Union (AU) on Libya, and President of the Congo, Denis Sassou Nguesso announced that the AU mission will soon return to its official headquarters in Tripoli.
This came in his meeting with the Head of the Libyan Presidential Council, Mohamed Al-Mnifi in Addis Ababa. The meeting was held on the sidelines of the AU summit.
Al-Mnifi praised the great support provided by the AU to Libya, through the formation of the High-Level Committee. He also praised the support and assistance that Libya has received from President Nguesso.
In turn, Nguesso expressed his full support for the reconciliation process led by the Presidential Council. He confirmed the AU's support for the electoral process under appropriate conditions, "in response to the aspirations of 2.5 million voters, to choose their representatives and president without exclusion." He also accepted an invitation to visit Libya, along with Moussa Faki, the current head of the AU Commission.
Al-Mnifi left Addis Ababa after participating in the work of the AU summit in its thirty-fifth regular session, which was held on 5-6 February.
The summit was attended by numerous African leaders, where they discussed the strengthening of joint continental efforts to combat the repercussions of the COVID-19 pandemic on the economies, health, and security of Africans.
They also discussed ways to advance the African Union, and work to develop inter-African relations, and issues of common concern for the continent.