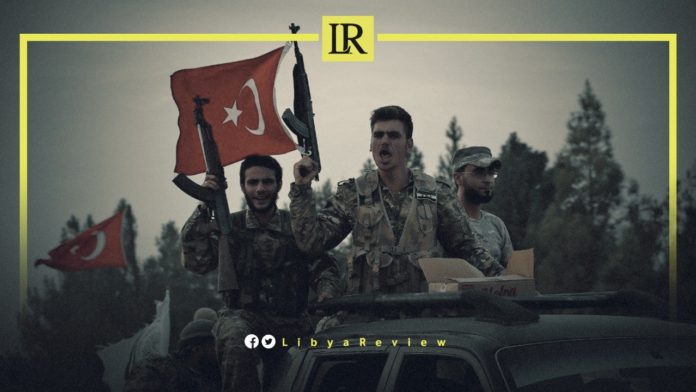 The Director of the Syrian Observatory for Human Rights (SOHR), Rami Abdel-Rahman stated that the process of sending Syrian mercenaries to Libya remains ongoing.
Abdel-Rahman explained that Turkey continues to exchange mercenaries, send more fighters, with many using escaling to Italy through smuggling lines.
During statements to Al-Massar TV on Sunday, the SOHR Director said that there are still thousands of Syrians present in western Libya.
"There is a Turkish security company that is taking them from Syria, and giving them a legal cover in Libya by working for the Turkish security company," he claimed.
Abdel-Rahman denounced the silence of the Arab media on this matter. He suggested that this was due to understandings taking place between Turkish President Recep Tayyip Erdogan, and some Arab countries.
"We distance ourselves from the media war between Erdogan and some Arab countries, and talk about the fact that there are mercenaries still going from Syria to Libya," he concluded.
Earlier this month, the SOHR announced that a new batch of 150 Syrian mercenaries have arrived in Libya.
According to the Observatory's sources, most of these fighters belong to the 'Mohamed Al-Fateh Brigade.' It added that the mercenaries had reportedly paid their commanders, to travel to Libya.
SOHR called for the withdrawal of all Syrians, "who have turned into tools in the hands of the Turkish government" and for their immediate return to Syria.
It also demanded an end to the use of Syrians as mercenaries by Turkey and Russia, explaining that there are Syrian fighters alongside the Russian Wagner mercenaries.
An estimated 7,000 Syrian fighters are believed to remain in Libya, according to the SOHR. However, the October 2020 ceasefire agreement between Libya's warring parties demanded that all foreign mercenaries be withdrawn within three months of its signing.