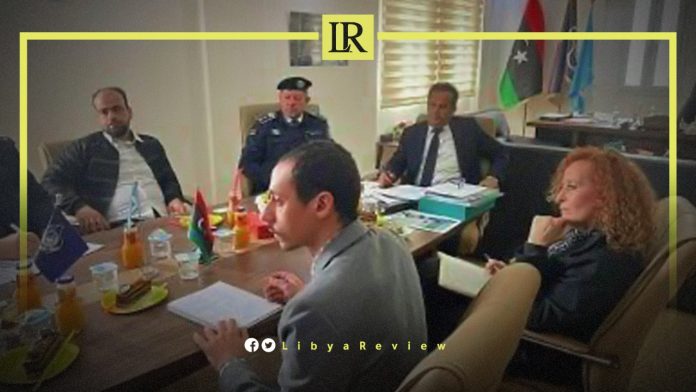 On Wednesday, the Libyan Ministry of Interior briefed an Amnesty International delegation on the conditions of detained migrants in the country.
A statement by the ministry said that the meeting discussed a number of issues related to the humanitarian situation, human rights, the migration crisis, and the challenges associated with it.
Representatives of the ministry assured the delegation that the migration issue needs "the cooperation of all at the internal, regional, and international levels."
"Despite the illegal immigrants breaching the law, the Libyan Ministry of Interior is doing its best to deal with the highest levels of humanity with them," the ministry told Amnesty.
This came during a meeting that included the Director of the Human Rights Office, Brigadier Fouad Al-Basha, Colonel Akram Al-Rajhi, Head of the Office of Displaced Persons, and Lt. Colonel Hisham Al-Qamaty, Director of the Office of the Anti-Illegal Immigration Authority. As well as representatives of the Criminal Investigation Agency, and a delegation from Amnesty International.
Notably, Amnesty urged the European Union to reverse its migration policy on Libya, saying the approach helps return migrants to "hellish" conditions in the North African country.
In a statement, the international organization said that more than 82,000 migrants were intercepted and returned to Libya in the past five years. This is when the EU began its cooperation with Libyan authorities to block migrants from reaching European shores, according to AFP.
Many of those who have been returned to Libya — including women and children — are held in government-run detention centers. They are reported to be suffering from abuse, including torture, rape and extortion, the group said. Other migrants were forcibly disappeared, Amnesty added.
"EU leaders' cooperation with Libyan authorities is keeping desperate people trapped in unimaginable horrors in Libya," said Matteo de Bellis, a migration researcher at Amnesty. "It is high time to put an end to this callous approach," he claimed.