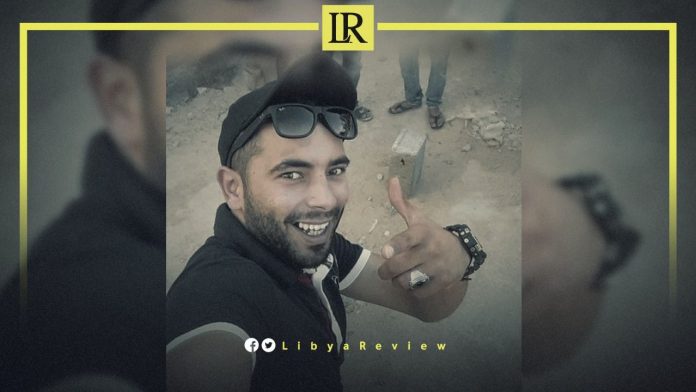 The National Commission for Human Rights in Libya (NCHRL), voiced its deep concern over the killing of a Libyan blogger, by the Joint Operations Force affiliated with the Government of National Unity (GNU).
Surveillance camera footage documenting the attack was circulated across social media platforms on Sunday. Al-Tayeb Jaballah Mustafa Al-Shariri, 27, was killed by a group of armed men belonging to the Libyan Joint Force.
In a statement, the NCHRL explained that Al-Shariri was shot twice during the pursuit, with two bullets found in his back and leg. This took place on Qarqum Street, in the center of the Libyan city of Misrata.
Al-Shariri had criticized the militia on his social media account, and had previously been detained, and subjected to physical and psychological torture for five days by the force.
The Commission expressed its strong condemnation, and denunciation of the extrajudicial killing of Al-Shariri by the Force.
The NCHRL stressed that this incident constitutes a grave violation of human rights, citizenship, and the rule of law and justice. It demanded the Libyan Attorney General's Office, and the Public Defender's Office in Misrata to open a comprehensive investigation into the circumstances of the murder.
It also called for guaranteeing the rights of victims, an end to impunity, and enhancing accountability. As well as ensuring the right to litigation, achieving justice for victims, and strengthening the rule of law.
The Commission held the GNU, and its Ministry of Interior fully responsible for the escalation of extrajudicial killings, arrests, and detention without legal justifications. It confirmed that this constitutes grave violations of human rights, and international humanitarian law.