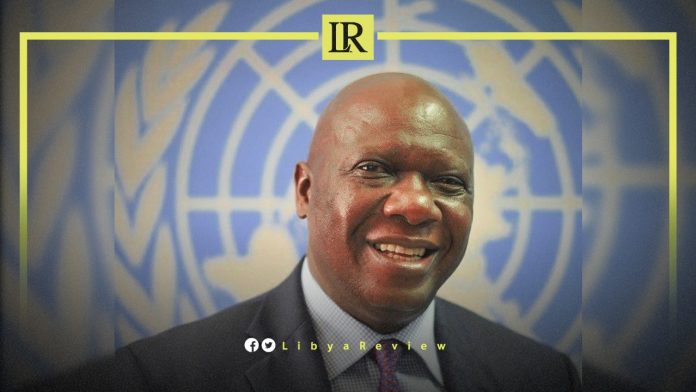 The United Nations Support Mission in Libya (UNSMIL) Officer-in-Charge and Mission Coordinator, Raisedon Zenenga met with members of the Libyan Parliament, and the High Council of the State (HCS). They discussed the political situation and efforts to activate the electoral process.
Zenenga stressed that the focus of the United Nations, and the UN Adviser, Stephanie Williams is to hold elections in the shortest possible time frame. This must be based on a reliable constitutional basis, and a legal framework agreed upon through a Libyan process and mechanisms.
"Zenenga, received, on Thursday, a group of representatives from Fezzan who relayed their demands for the right of the people of southern Libya to be adequately represented in Libya's political processes, executive bodies, and State institutions including at the leadership levels, stressing that the three regions of Libya ought to have equal status," according to a thread by UNSMIL on Twitter.
Zenenga assured the group of UNSMIL efforts to ensure that the UN-facilitated Libyan-led and -owned processes are inclusive, and representative of all Libyan regions and sectors of society.
Notably, the Libyan Parliament agreed to participate in the dialogue sessions sponsored by the United Nations Mission in Tunisia.
The Parliament affirmed its commitment to the roadmap announced last month, which included the replacement of the Government of National Unity (GNU), with a government headed by Fathi Bashagha.
This came a day after the United Nations Adviser on Libya, Stephanie Williams met with a delegation of the HCS in Tunisia. They held consultations on the constitutional basis for the upcoming elections.
Libyan MP, Abdel-Moneim Al-Arfi told Sky News Arabia that the committee chosen by the Parliament will discuss the implementation of the Parliamentary roadmap, in accordance with the 12th constitutional amendment.
He explained that six MP's and six constitutional law experts are to resolve controversial points, find a constitutional basis, and address electoral laws. The MP confirmed that elections will not take place before 14 months.