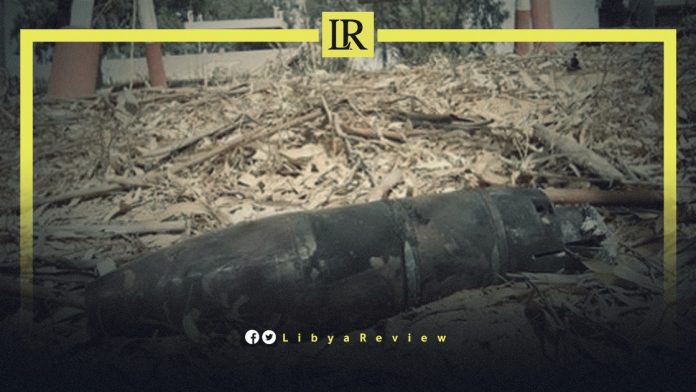 On Sunday, two children were killed and one injured due to explosive remnants of war in Libya, according to reports received by the United Nations Children's Fund (UNICEF).
In a statement, it added that the children, including two brothers- are 6, 7, & 16 years old, from Benghazi and Sirte.
"Last year alone, the UN was able to verify that at least 26 children in Libya were killed or injured due to explosive remnants of war," it said
UNICEF called on all parties to spare no efforts to clear Libya of land mines and unexploded ordnances. In addition to supporting children & families affected in the country.
"Every child in Libya across the country has the right to live in a safe and protective environment. UNICEF, in close collaboration with the government authorities, including Libyan Mine Action Centre, (LIBMAC) and UNMAS is working to ensure that the injured children and their families receive sufficient and quality victim assistance. UNICEF continues to support the Mine Action community headed by LIBMAC, with the support of UNMAS and other actors working in the area of explosive ordinance risk education," the statement said.
UNICEF stressed the importance of increased awareness of the risks posed by explosive remnants.
It is estimated that over half a million people, including 63,000 displaced people, 123,000 returnees, 145,000 non-displaced Libyans, 135,000 migrants, and 40,000 refugees, are at risk.
"UNICEF is concerned that incidents will increase, affecting children such as in this tragic and unfortunate incident," the statement added.
Notably, Libya is currently facing a political crisis after the Libyan Parliament swore in a new Prime Minister, Fathi Bashagha. MP's argued that the incumbent PM, Abdel-Hamid Dbaiba's mandate expired when the elections failed to take place in December.