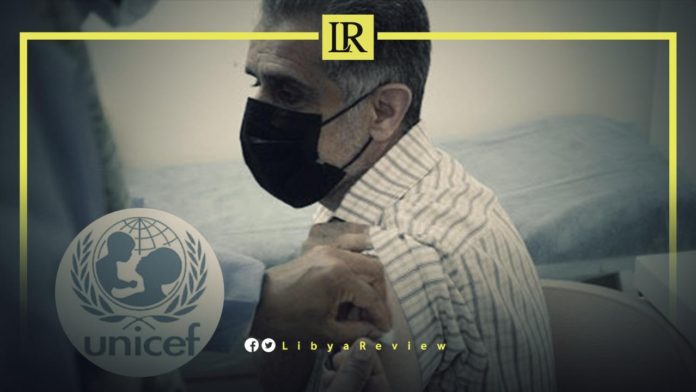 Nearly one million Libyans have received at least one dose of a COVID-19 vaccine, with a weekly vaccination goal of 100,000 people per week, UNICEF announced on Monday.
In a statement, the UN agency said that it has supported Libya's Ministry of Health to ensure preparedness to receive and dispatch COVID-19 vaccines throughout the country.
"The main areas of concentration have been the supply of refrigerators to various municipalities, the rollout of vaccines, increasing awareness about the vaccines among the local population, and provision of COVID-19 prevention equipment," UNICEF said.
"Since the onset of the mass vaccination campaign, UNICEF has been working extensively to increase awareness among the local population about the vaccines and effective protection measures," it added.
UNICEF also said it will raise public awareness on the importance of vaccinations, and improve vaccine uptake by dispelling rumours, managing infodemics, and building community trust.
Moreover, it will promote key preventive measures such as mask-wearing, social distancing, and hand-washing.
On 11 August, Libyan Minister of Health, Ali Zanati opened the largest COVID-19 vaccination center in Tripoli's sports city complex, and contains some 60 vaccination stations.
The government recently launched an "exceptional" vaccination campaign against COVID-19, where people above the age of 18, whether Libyans or foreigners, can go to temporary vaccination centers for inoculation.
According to the National Center for Disease Control (NCDC), Libya's latest COVID-19 caseload tops 78,333 active cases, and 3,811 deaths.