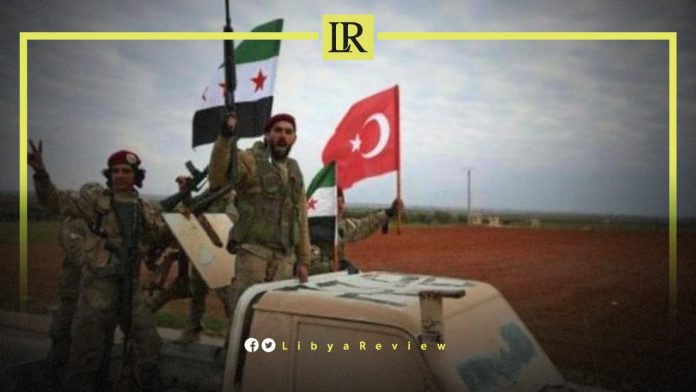 The Turkish authorities have reportedly resumed the Syrian mercenary exchange program, after a month-long halt, the Syrian Observatory for Human Rights (SOHR) said.
The approval included the return of 10 members of each militia, who are suffering from chronic diseases and injuries. The total number is estimated at about 200 mercenaries, who arrived in the northern countryside of Aleppo on Sunday, 27 March.
Notably, a batch of mercenaries departed for Turkey, on 26 March, to replace the group coming from Libya.
In February, the SOHR's Director, Rami Abdel-Rahman stated that the process of sending Syrian mercenaries to Libya remains ongoing.
Abdel-Rahman explained that Turkey continues to exchange mercenaries, and send more fighters. Many are believed to have escaped to Italy through smuggling routes.
During statements to Al-Massar TV on Sunday, the SOHR Director said that there are still thousands of Syrians present in western Libya.
"There is a Turkish security company that is taking them from Syria, and giving them a legal cover in Libya by working for the Turkish security company," he claimed.
Abdel-Rahman denounced the silence of the Arab media on this matter. He suggested that this was due to understandings between Turkish President, Recep Tayyip Erdogan and several Arab countries.
"We have distanced ourselves from the media war between Erdogan and some Arab countries, and talk about the fact that there are mercenaries still going from Syria to Libya," he concluded.