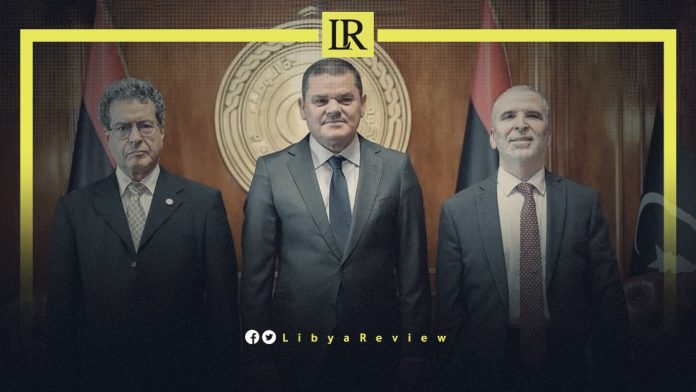 Mohamed Omar Shamaka, an expert in energy economics and technologies discussed the former Government of National Accord's (GNA), abandonment of the Marathon Petroleum Corporation's share in the Waha Oil Company concessions. He added that this deal was done under external pressure and, "we have no interest in wasting Libyan oil."
During his interpose on the Folousna TV program, Shamaki asked why incumbent PM, Abdel-Hamid Dbaiba agreed to complete the energy deal despite the rejection of Oil Minister, Mohamed Aoun.
He added that Dbaiba exceeded the powers of Aoun, and the Head of the National Oil Corporation (NOC), Mustafa Sanalla. "The two were supposed to meet, and discuss the energy deal, not complete it," he claimed.
"If we had wisdom in our country and responsible officials, they would not have allowed foreigners to control the Libyans. They would have blocked the road by any party, and such deals would not be able to take place," Shamaka said.
"If the state was responsible, we would not have reached this level, and no one would have interfered in this deal. We are weak," he added.
The economist spoke about the crisis of the "Gaza Reservoir", which cost the Libyan state half a billion dollars, between Mellitah Oil & Gas company, Italy's Eni, and implemented by a Korean company.
"As soon as they started to work, they asked for a price increase of about 40%. I was assigned to the committee responsible for the investigation. I contacted the Korean company and we refunded the amount, which was about $182 million. After that, corrupt people protested us. From that day on, investigations have been conducted with the deterrence force, national security, and the Attorney General," he noted.
Shamaka stated that the foreign company requested a meeting with him in Tunisia, and directly threatened him. They alleged that he "was the cause of all these problems," with him replying that "all the problems were caused by bribery and fraud on the part of the company."
He explained that about $24 million was paid as bribes by Mellitah Oil Company, but the committee rejected it. The contract was then "set as a Libyan customer, so that he guarantees a 10% percentage on each payment."
He alleged that an Eni North Africa official in Tripoli, and Peter Millett, the former British Ambassador, "interfered with everything."
"The French company Total acquired Marathon's stake in the Waha concessions, with a value of $650 million, to increase production by about 180,000 barrels per day," he said.
The Libyan Administrative Control Authority appealed to Dbaiba to stop any procedures related to the completion of the sale. This is until the authority finishes evaluating the case.