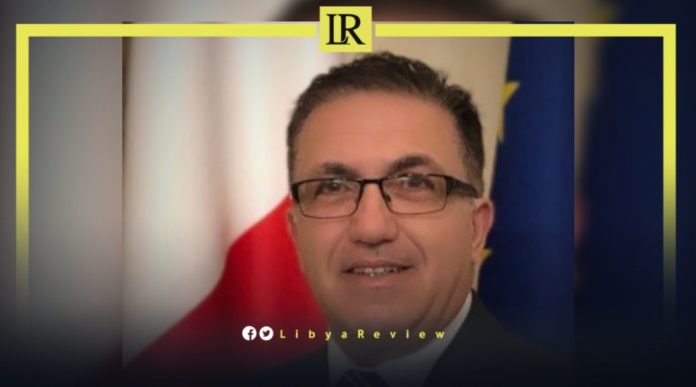 Maltese Ambassador to Libya, Charles Saliba announced that on 27 March, the Consulate in Tripoli began accepting applications for tourist visas.
Saliba added that visa fees will be subject to European Union regulations. He noted that a tourist visa will cost €80 euros for those over 12 years old, and €40 euros for children under 12.
He added that foreign visa service providers will also charge a service fee, of no more than €40 euros.
The Maltese Ambassador explained that it is possible to obtain visas for medical, commercial, educational, and family purposes. "Those who wish to apply for a visa can contact directly online, to set up an appointment," he said.
As for the visa procedures in the city of Benghazi in eastern Libya, Saliba confirmed that discussions are underway with a service provider. He expected an agreement to be concluded in the coming weeks.
The Ambassador affirmed his continued support for Libya and its people, despite the current situation in the country.
In August 2021, the Maltese Embassy signed a contract to facilitate visa application processes for Libyans. It reportedly did not receive applications due to the pandemic.
In September 2021, the first Libyan-bound flight landed in Mitiga Airport from Valletta Airport in Malta, marking the re-launch of the air route after a two-year hiatus.
The plane was received by the Libyan Minister of Transport, Mohamed Al-Shahoubi, Minister of Economy and Trade, Mohamed Al-Hawaij, the Undersecretary of the Ministry of Transport for Air Transport, Khaled Al-Suwaisi, and the Maltese Minister for Economy and Industry, Silvio Schembri.
Al-Shahoubi explained that four flights per week will take place between Libya and Malta.
The minister stressed that the resumption of flights would "contribute to enhancing economic growth, revitalizing the movement of people and goods, and advancing the transportation sector in Libya."
In turn, Schembri expressed his joy at the resumption of flights. He said this was "a step on the right track, and there is a lot of joint work to be accomplished during the coming period." As well as reiterating Malta's readiness to provide assistance to develop services in Libya.
"Malta is ready to do anything to ensure that stability and peace reign in Libya, and then if that continues to reign, as brothers, we can address our common challenges," Schembri said.