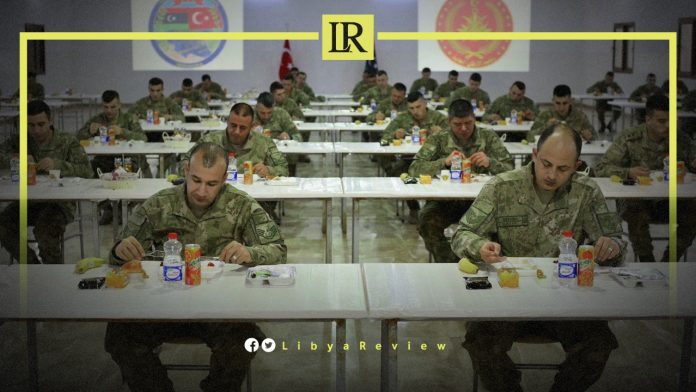 Turkey has stressed that it will keep its military presence in Tripoli. Turkey's Anadolu state news agency published pictures on Sunday showing Turkish soldiers eating "the first Suhoor meal" (the pre-dawn meal before the day's fast) in Tripoli.
The forces were initially deployed in Libya as part of a military cooperation agreement. This was concluded between Turkey, and the previous Government of National Accord (GNA) in 2019
Anadolu reported on the observance of Ramadan in the joint ground-training center. This is affiliated with the leadership of the Turkish military's Libyan task group.
It quoted the commander of the logistical support battalion, Ismail Unal as saying that his forces "are keen and determined to carry out the tasks assigned to them around the world."
Notably, Prime Minister-designate, Fathi Bashagha expects to peacefully take over the government in Tripoli in the coming days.
Incumbent Prime Minister, Abdel-Hamid Dbaiba has refused to cede power to Bashagha after a planned election collapsed in December.
The Libyan Parliament said Dbaiba's government had expired, and selected Bashagha to head a new transitional period towards elections next year – a move rejected by other factions.
Bashagha expressed his hope that the holy month of Ramadan "will be an opportunity to bring Libyans together, and promote a spirit of tolerance and unity."
He issued a statement hoping that "this month to be an opportunity to unite ranks and reject division and differences, urging Libyans to stand together and prioritize the nation's interests."
Notably, Libya is currently facing a political crisis after Parliament swore in Bashagha, to lead a new interim government in February. MP's argued that Dbaiba's mandate expired when elections failed to take place.