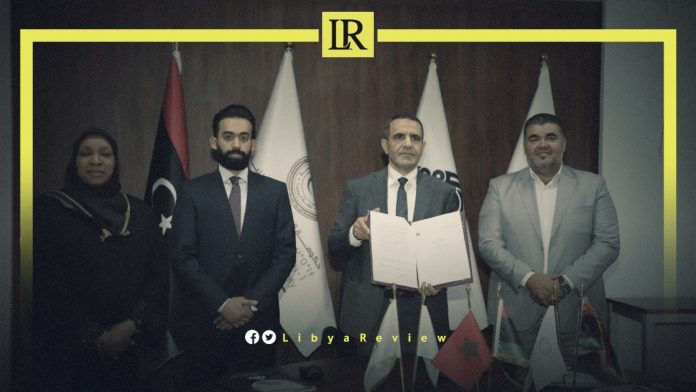 Libya's General Authority for Investment Promotion and Privatization Affairs signed the Memorandum of Understanding (MoU) with Morocco's Financial Pole Authority. This includes more than 200 investment companies in various sectors.
The signing ceremony, which was held via video conference, was attended by the Chairman of the Investment Promotion Authority, the Director-General, the Director of the Cooperation and Promotion Department, the Head of the International Cooperation Department of the Authority, and the Director-General and Director of African Affairs at the Financial Pole Authority.
The memorandum includes the exchange of information and data on investment opportunities in Africa and Europe. The Authority aims to enhance its role in the investment sector in the region, attract foreign companies to Libya, contribute to the diversification of the economy, and the localization of industries.
Governmental institutions in both countries, alongside private companies, are seeking to restore and coordinate trade and investment cooperation after years of interruption.
Earlier this month, Executive Director of the Public Authority for Investment Promotion and Privatization, Abdel-Aziz Al-Shawash discussed strengthening cooperation with Tunisian companies.
The meeting was attended by the Director-General of the Tunisian General Services Company. Al-Shawash encouraged them to expand their operations in the Libyan market
The two sides discussed the possibility of restarting out of service factories in Libya, with the participation of the private sector. In order to implement the authority's plan to develop and strengthen the economy, promote investment, and provide job opportunities.