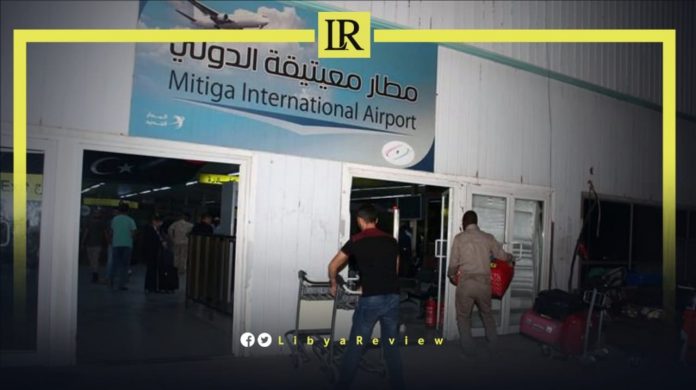 On Saturday, the Libyan police arrested 52 travellers of various nationalities at Mitiga International Airport as they tried to enter the country using forged passports.
The Passports, Nationality and Foreign Affairs Departmet added that all legal measures were taken against the travellers, and their visas were canceled.
The department confirmed that a number of them were deported, and some of them were kept at the airport waiting to be repatriated to their countries.
The arrests and return of the would-be migrants came amid a spike in crossings from the North-African nation to Europe across the Mediterranean Sea.
For years Libya has been a hub for African and Middle Eastern migrants fleeing war and poverty in their homelands and hoping for a better life in Europe. The oil-rich country plunged into chaos following a NATO-backed uprising that toppled and killed longtime leader Moammar Gaddafi in 2011.
Traffickers have exploited the chaos and often pack desperate families into ill-equipped boats that founder along the perilous Central Mediterranean route. Thousands have drowned along the way. Traffickers have also been implicated in widespread abuses of migrants, including torture and abduction for ransom.
There has been a spike in crossings and attempted crossings, mostly from Libya but also from Tunisia in recent months. Libya's Coast Guard has intercepted thousands of migrants.
Over the past years, the European Union (EU) partnered with Libya to prevent migrants from making the dangerous journey by sea to Europe. Human rights groups say those efforts have left migrants at the mercy of armed groups or confined in detention centres that lack adequate access to food and water.
A recent investigation has found that militias in Libya tortured, extorted, and otherwise abused migrants for ransoms in detention centres under the nose of the United Nations (UN). It often occurred in compounds that receive millions in European aid to pay Libya's government to slow the tide of migrants crossing the Mediterranean.