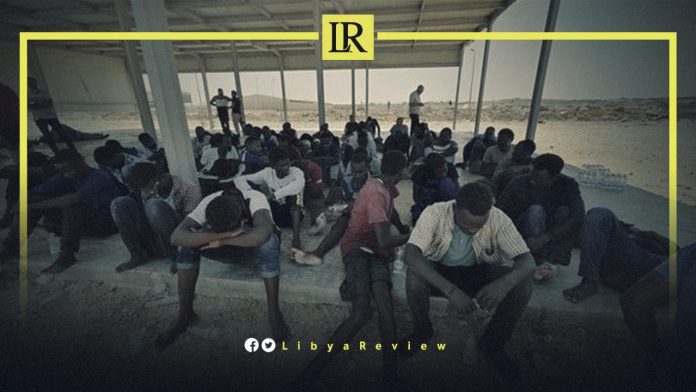 The Committee of Freedoms and Human Rights at the Libyan Parliament welcomed the resumption of voluntary return flights of migrants from Libya to their countries. These had been suspended for long time.
Rabia Aburas, a member of the committee, said these flights would contribute to alleviating the overcrowding of migrants and their suffering in the shelters. It would also give them the opportunity to return to their countries.
She also stressed the need to know the reasons for stopping these flights and to ensure that this does not occur again.
Aburas described the voluntary return flights of migrants as "the best solution currently available, especially since it does not place financial burdens on the Libyan state."
Aburas also affirmed the committee's keenness to follow up on the conditions of migrants and refugees. She reiterated the importance of holding accountable those involved in the use of excessive force against migrants or their maltreatment.
Notably, 131 Sudanese migrants returned to Sudan from Libya on April 26th. The trip was part of the voluntary return and reintegration program funded by the European Union (EU) and occurred under the supervision of the International Organisation for Migration (IOM).
IOM disclosed that it has helped deport 60,000 migrants from Libya to their countries during the past seven years.
On the 6th of October, 500 migrants managed to escape from the Gheriyan centre and were chased by guards who opened fire using live ammunition.
The National Commission for Human Rights in Libya (NCHRL) denounced reports of killings and excessive use of force against migrants and asylum seekers in Gargaresh, Tripoli.
The United Nations (UN) has repeatedly condemned the inhumane conditions in Libya's detention centres in which migrants and refugees are held in severely overcrowded facilities with limitations on access to life-saving humanitarian assistance.