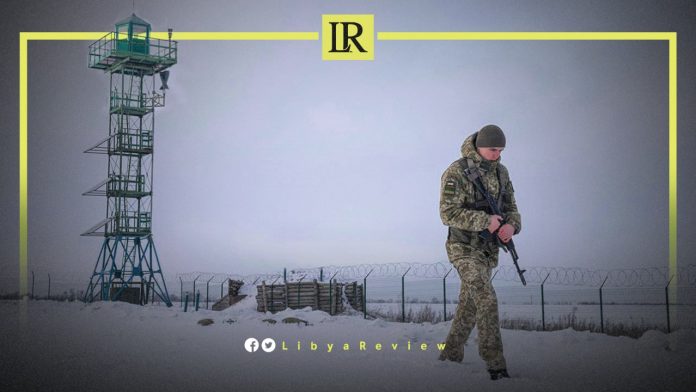 Ukraine's Ambassador to Tunisia, Volodymyr Khomanets denied allegations that Libyan natinonals were fighting alongside Russia in Ukraine.
During an interview with Erem News, the Ukrainian diplomat stated that he was in contact with parties who stressed that the participation of Libyan National Army (LNA) members in the war was "prohibited."
"I have pledges from some official sources that confirm that the Libyans are not involved in the war that the Russian Army is waging in Ukraine," he added.
"I know that Russia had asked several countries to support it in the war by sending mercenaries. It aims at turning the conflict in Ukraine into a global one, in order to convince the world that many countries support it in its war on Ukraine," he explained.
Ambassador Khomanets confirmed the mobilisation of Syrian mercenaries in Ukraine, as there was "a lot of evidence of Syrian President Bashar Al-Assad's loyalty to Russia."
However, the US Defense Department said in a statement that Russia's Wagner Group has reportedly been using mercenaries from Libya and Syria. It quoted a senior defence official claiming that the Wagner Group "has been operating in the Donbas, and that they have recruited from places like Syria and Libya and are using Syrian and Libyan fighters."
"Neither the exact number of fighters nor their location has been confirmed," the official said.
The Russian government has denied any connection to the Wagner Group, which also operates in parts of Africa and Syria.
The LNA's Director of the Moral Guidance Department, Major General Khaled Al-Mahjoub told The Libya Update News, that they "have nothing to do whatsoever with the Ukrainian war."
"The LNA is preoccupied with combating terrorism, and the human smuggling mafias of Libya, especially on the southern border of the country," Al-Mahjoub added.