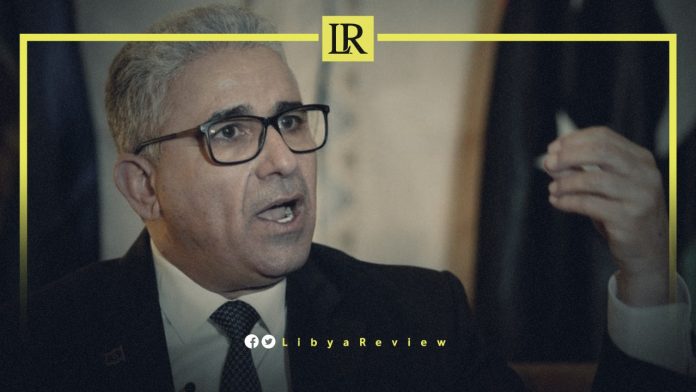 On Tuesday, Spokesman for the Libyan Parliament, Abdullah Blaiheg stated that the House has voted to base the new government, led by Prime Minister-designate, Fathi Bashagha in Sirte.
The move represents the clearest acknowledgement that Bashagha is unable to enter Tripoli, paralysing the country with two rival governments.
The deadlock between Bashagha and incumbent PM, Abdel-Hamid Dbaiba, risks igniting a new round of conflict in Libya after two years of comparative peace.
Both sides are backed by armed factions, and any attempt by Bashagha to force his way into Tripoli could trigger fighting across western Libya.
Blaiheg stressed that the Parliament will hold its own session in Sirte, a central coastal city close to the frozen frontline from Libya's last conflict, in support of Bashagha's government.
Libya has had little peace since the 2011 NATO-backed uprising against Muammar Gaddafi. The country effectively split in 2014 between warring factions in the west, where Tripoli is located, and in the east, where the Parliament is based.
Dbaiba's government was installed last year to run the country until elections scheduled for December. However, the election process collapsed amid legal disputes. The Parliament then announced that Dbaiba's term had expired, and moved to appoint its own administration.
Dbaiba refutes this, claiming that his government remains valid, and will hand over power only after elections.
On Saturday, Minister of Planning and Finance Osama Hammad, confirmed that the proposed draft budget, at 94 billion and 830 million Libyan dinars (about US$21 billion), "is not large, given that the first chapter of salaries, amounts to 41 billion."
Hammad added that the draft budget adopted a new unified salary law. This, he hoped, would be adopted by the Parliament in parallel with the general budget.