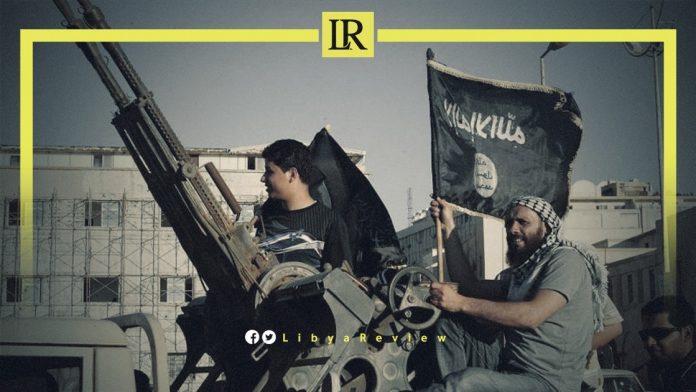 A security source revealed to 218TV that citizens crossing the Tripoli-Sebha main road spotted a checkpoint at the memorial of the Battle of Marsit, 60 km south of Mizdah, set up by IS elements. They confiscated supplies and gasoline, without any interference from the authorities.
According to the testimonies of citizens, these IS elements asked travellers questions about the security situation, the Skrij and Al-Shaqika gates, and the security presence.
Citizens from the Qibla area told 218TV that this was a temporary checkpoint, before the fighters reportedly disappeared into the mountains.
In April, the Director of the Moral Guidance Department of the Libyan National Army (LNA), Major General Khaled Al-Mahjoub announced the killing of two IS terrorists in southern Libya.
In press statements, Al-Mahjoub explained that this came as part of a security operation carried out by an LNA-affiliated military unit. It had targeted an IS hotbed, led by Moataz Ahmed, east of the city of Qatroun.
He pointed out that operations would "continue until the presence of terrorist organizations, and organized crime in the south is eliminated."
Al-Mahjoub confirmed that there were no casualties among the LNA forces. He added that a car bomb was remotely detonated in front of the LNA's Desert Patrols camp, which is located in the southern town of Umm Al-Aranib.