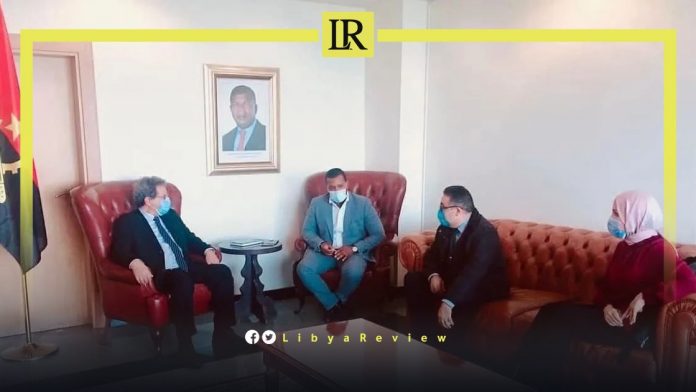 The Libya Minister of Oil and Gas, Mohamed Aoun met with a member of the Executive Council of the African Petroleum Producers Organization (APPO). They discussed the results of negotiations with the African Bank to support the continent's oil industry.
The meeting, which was held in Angola, also discussed mechanisms to benefit from cooperation with the African Bank in the development of oil wealth. As well as the transition to renewable energies.
Representatives of Libya's Oil Ministry, Angola's Deputy Minister of State for Mineral Resources, and the APPO President participated in the meeting.
Days ago, Aoun denied Europe's request to increase oil supplies to meet the European market's needs. This coincides with the global energy crisis, and amid heightened tensions with Russia.
Aoun said in press remarks to Russia's Sputnik news agency that Libya is unable to increase production for the next five years.
"The existing capabilities do not allow us to increase production," he explained.
He added that Libyan production of crude oil is currently 650,000 barrels per day, while gas production reaches two billion cubic feet per day.
Aoun confirmed that Libyan production remains halted. He noted that "the Zueitina Company, Akakus, and Sarir, some of the Mellitah fields and the fields of the Sirte Company are still closed."
"Production has not resumed yet, but two ships have been filled, to relieve pressure on storage tanks from the Zueitina oil port," he added.
"Libya is unable, at the present time, to become an alternative to Russian oil for the European Union. Perhaps this will be achieved within five or seven years," the minister replied to a question from the Russian RIA Novosti Agency in April.