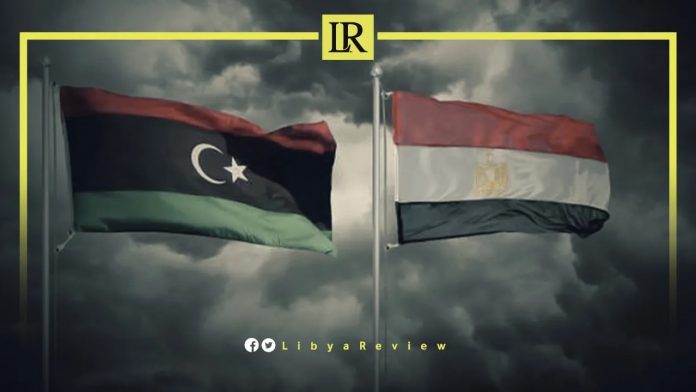 On Tuesday, Egypt held intensive talks with Libyan and international parties to prevent a possible military escalation in Tripoli, sources told the Al-Arabiya news website. This comes after clashes erupted earlier in the day, between rival powers in the Libyan capital.
Cairo has contacted Libyan parties to urge them to avoid armed clashes, the sources said. As well as noting that the Libyan Parliament-designated Prime Minister, Fathi Bashagha pledged to exercise restraint and avoid escalation.
Egypt has also urged international parties to intervene to prevent a war in Tripoli, the sources noted.
Heavy gunfire was heard across Tripoli, where incumbent PM Abdel-Hamid Dbaiba's government is headquartered. Clashes erupted between militias after Bashagha entered the capital at dawn on Tuesday, in an attempt to seat his government.
Bashagha, however, left the city hours later, citing the "security and safety of citizens."
He was named PM by the eastern-based Libyan Parliament in February. This was after Dbaiba failed to hold Presidential elections, as scheduled in December.
However, Dbaiba has refused to hand over power, except to an elected government.
The two rivals blamed each other for Tuesday's escalation, while the UN and European Union launched urgent appeals for calm.
Egypt has also said it is "following up with concern the developments taking place in Tripoli," urging all parties to "exercise restraint and refrain from taking any steps that can fuel violence."
In a statement, the Egyptian Ministry of Foreign Affairs reiterated the need to "maintain calm in Libya, and to preserve the lives, property, and capabilities of the Libyan people."
The ministry stressed the "inevitability of dialogue" with the aim of holding simultaneous Presidential and Parliamentary elections, without delay.
The statement also emphasized the importance of the constitutional dialogue currently taking place in Cairo.