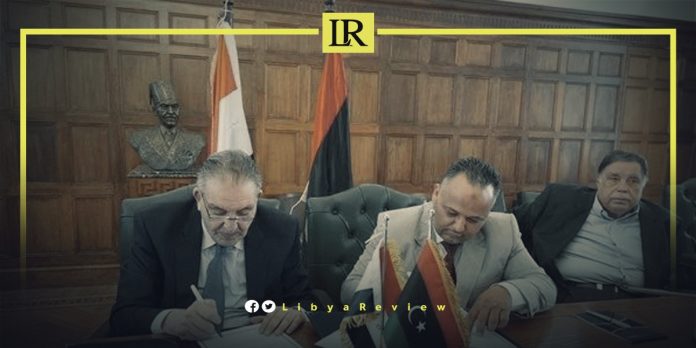 The Alexandria Chamber of Commerce in Egypt received a high-level Libyan delegation from Libya's Zawia Chamber of Commerce, Industry and Agriculture.
The Libyan delegation included Najm Al-Din Salem Shaarta, Head of the management committee in the Zawia Chamber of Commerce, Industry and Agriculture; Abdullah Mustafa Al-Ferjani, a committee member, and Khalifa Salem Arhouma, the Chamber's General Manager.
The President of the Alexandria Chamber of Commerce, Ahmed Al-Wakeel, explained that the meeting discussed ways of cooperation between Egypt and Libya to advance economic relations between the two sides.
During the meeting they also discussed cooperation in the reconstruction of Libya, for the benefit of Libya's people and the economy.
For his part, the Chairman of the Administrative Committee of the Zawia Chamber said that the meeting confirms the brotherly ties that unite the two peoples. He stressed the need to increase economic and trade relations between the two countries.
Shaarta said, "we seek for the two parties to be drivers of economic and commercial cooperation between the two countries, and to find an integrated strategy to establish a partnership between the institutions of the two cities."
He stressed that Libya seeks reconstruction and stability. Priority should be given to Egyptian companies, which will contribute to development in various fields to achieve common interests.
At the end of the meeting, a partnership agreement was signed between the two chambers to increase economic and commercial relations.