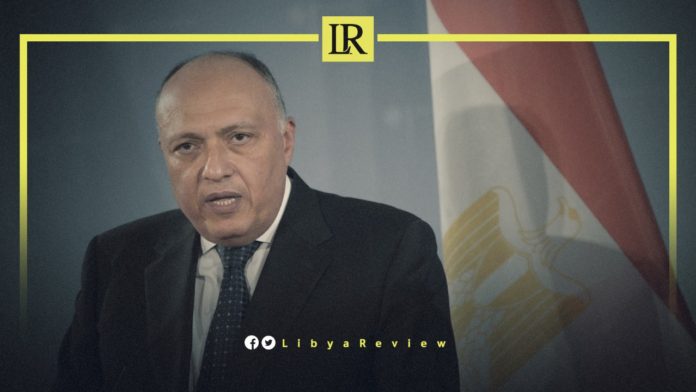 Egyptian Foreign Minister, Sameh Shoukry said that Cairo "seeks to provide all means of support to the Libyans for dialogue." He confirmed that an intra-Libyan, and consensual solution is the only way to end the current crisis.
In press statements, on the sidelines of his participation in the World Economic Forum in Switzerland, Shoukry described the meetings between Libya's rival legislatures in Egypt as "promising."
He also stressed the need for them to draw up texts agreeing to hold the elections, and then to actually hold them, with the approval of all Libyan parties. He underscored the importance of distancing Libya from any external interference, in order to preserve the unity and independence of the country.
Notably, Egypt's Arab Industrialization Company will participate in the rehabilitation of Libyan factories, said Eng. Diaa Abdel-Fatah, Head of the company's marketing sector.
This is a state-owned company under the management of the Egyptian Army. Abdel-Fatah added that Libyan factories that have been suspended for a while will be restored.
He explained that Egyptian companies will participate in the reconstruction of Libya in various sectors. As well as adding that 47 private Egyptian companies have participated in the Libya Reconstruction Forum in Benghazi.
The official explained that participation in the reconstruction of Libya is based on the directives of President Abdel-Fatah El-Sisi, as "Libya represents the strategic depth of Egypt's western borders."
He also praised the distinguished relations between Libya and Egypt.
On Monday, Libya's second-largest city, Benghazi, hosted an international forum for the reconstruction of the war-torn country. Several major companies from Egypt participated in the event, both private and state-owned. The exhibition of the "Libya International Forum for Urban Partners" will continue until 27 May.