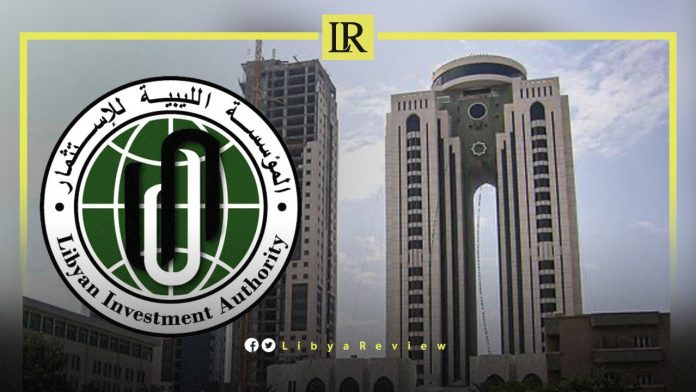 On Saturday, the Libyan Investment Authority (LIA) said that it had managed to prevent the Swiss company Galoli and its partners from seizing its assets in France.
In a statement, the LIA explained that this arose against the background of a legal dispute that has occurred with the Swiss company since 2011.
The LIA confirmed that it had obtained two court rulings to annul the Swiss acquisition of its assets in France.
It added that that the Swiss company had contracted with Libyan government agencies in 2008 to provide media services. However, the company exploited the events of 2011 to claim financial compensation and entered into a legal dispute with the corporation.
Notably, the Libya-Africa Investment Portfolio (LAIP) announced that it had managed to recover some $16 million of funds illegally invested with Germany's Deutsche Bank in 2011.
The Supreme Court of the Federal Republic of Germany issued a final judgment, ruling in favour of Libya. The individuals on trial were accused of stealing the funds and sentenced to prison terms ranging from two to four years. They were also ordered to return the $16 million, and pay all legal fees.
The Libya Asset and Funds Recovery Management Office (LARMO) announced that it had successfully recovered €56 million for the Libyan Ministry of Interior.
In a statement, the LARMO said that the funds are compensation for six Libya police helicopters, which were destroyed in 2014 as a result of the clashes that took place in Tripoli.
The smuggled and frozen funds, which include billions of dollars in cash, bonds, deposits, large hotels, lands, yachts, luxury cars, and private planes, are owned by the state, which is unable to benefit from them.
The authorities claim they do not know the total amount of the funds that were "looted and smuggled" abroad. Furthermore, the total amount of smuggled assets has not been noted in official reports.
The years of intense chaos and corruption caused the former United Nations (UN) Special Envoy to Libya, Ghassan Salame, to reveal the rampant financial corruption in Libya, and confirm its existence.