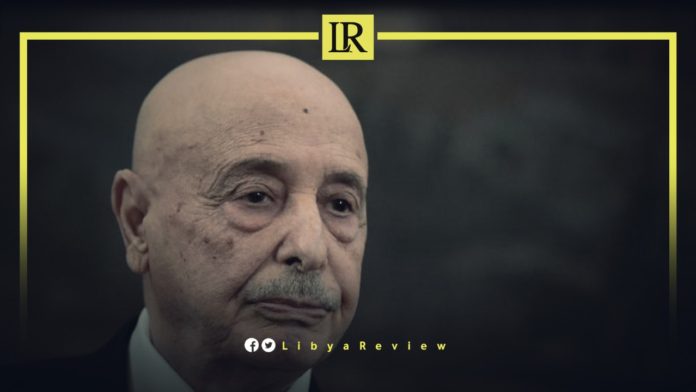 On Tuesday, the Speaker of the Libyan Parliament, Ageela Saleh met with senior officials in the city of Sirte.
During the meeting, Saleh stated that war is no longer an option, and that the new government, led by Fathi Bashagha must carry out its duties from Sirte. He added that those who do not cooperate with the government, "will be held accountable."
Saleh explained that the Government of National Unity (GNU) headed by Abdel-Hamid Dbaiba "cannot supervise elections." As well as adding that armed groups are obstructing the holding of any elections.
He noted that there are "dangerous goals behind the outgoing government's refusal to hand over its headquarters." He said that GNU "wants the chaos to continue, and the corruption to spread. It also wants the lack of respect for the principle of peaceful transfer of power."
"We are working on drafting a constitution for the country, and this new constitution will be submitted to the people for a referendum," the Speaker stated.
Saleh stressed the need to ensure the distribution of state revenues fairly, and emphasised that the Central Bank of Libya (CBL) "is not allowed to spend money without a budget." He also stressed that the CBL must "preserve the people's money," and accused the GNU of squandering state funds.
Days ago, MP Abdel-Moneim Al-Urfi described Dbaiba's talk about holding elections as "unrealistic."
In press statements, Al-Urfi explained that the PM's miscalculations "are what made the security situation very tense in Tripoli."
He said that the upcoming Parliament session in Sirte, will discuss the draft budget submitted by the new government.
The most important item on the agenda is the adoption of the unified salary schedule, and "as soon as a solution is reached on this item, a session will be held to approve the budget."
The MP indicated that all other items were approved by the Parliament, "however, there is still a dispute over the unified salary scale only."