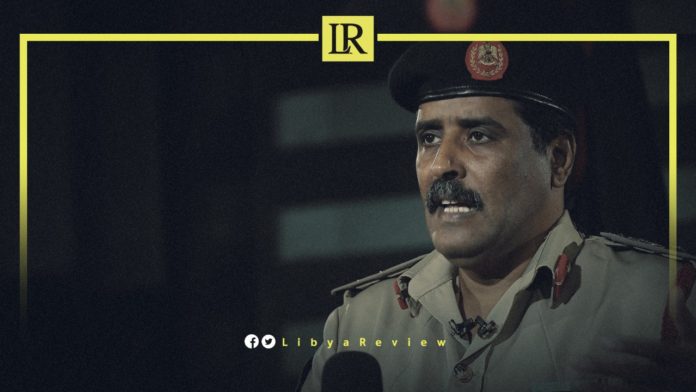 Major General Ahmed Al-Mismari, Spokesman for the Libyan National Army (LNA) said that extensive combing operations have been carried out to secure the southern border with Chad.
In press statements to Al-Ittihad newspaper, Al-Mismari said that armed clashes erupted in Chad, near the Libyan border. Security reinforcements were dispatched "to prevent the infiltration of terrorists or criminals into Libyan territory."
He pointed out that the geographical terrain in the southwest is difficult to maintain, given the porous borders. As well as adding that military units are present in Qatrun and Murzuq, and are securing the borders.
Notably, the Director of the Moral Guidance Department of the LNA, Major General Khaled Al-Mahjoub said that the counter-terrorism operation in the south of the country "has achieved its goals."
In an interview with Sky News Arabia on Tuesday, Al-Mahjoub said that the LNA has intensified its reconnaissance operations, and its pursuit of IS elements. He confirmed that they "dealt a strong blow to IS."
The senior official revealed that they are cooperating with several countries, to combat terrorism in Libya.
On Monday, the LNA announced that they destroyed a number of military vehicles, and arrested an IS terrorist commander in Qatrun.
In a statement, the Southern Commander of the LNA, Major General Al-Mabrouk Sahban stated that forces "carried out a qualitative military operation, during which they targeted a number of IS militants and destroyed armoured vehicles."