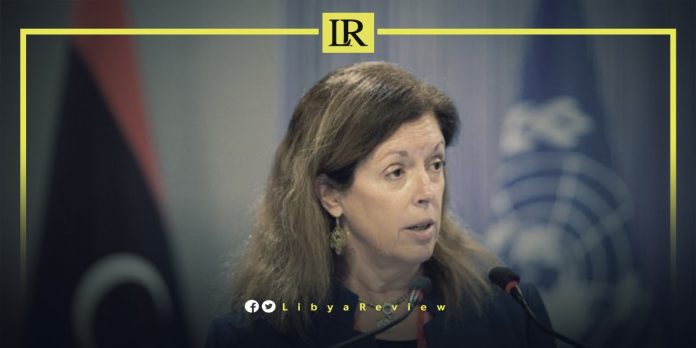 On Tuesday, Head of the Constitution Drafting Assembly, Al-Jilani Arhouma sent a letter to the Secretary-General of the United Nations, Antonio Guterres, to complain about the Special Adviser on Libya, Stephanie Williams.
According to the letter, Arhouma told the Secretary-General, "I am submitting this complaint to you against the actions of Stephanie Williams in her capacity as your advisor and one of your employees, which constitute a breach of the requirements of her job and abuse of her competencies."
He explained that Williams "refused to communicate with the Constitutional Assembly, and does not recognise it as one of the sovereign institutions concerned with the constitutional track."
Arhouma added that Williams "held talks with almost every institutional, political, military, and societal component except for the drafting constitution assembly."
On 29 July 2017, the assembly finished drafting a permanent constitution for the country, but it was met with great opposition, preventing a referendum.
Williams has reportedly "refused to involve the Constitutional Assembly in any dialogues or conferences concerned with discussing the constitutional process, the latest of which is the ongoing dialogue in Cairo on the constitutional path."
On the initiative of Williams, a joint committee was formed from the eastern-based Libyan Parliament in Tobruk, and the Tripoli-based High Council of State (HCS).
This committee held two rounds of talks in Egypt, to agree on a constitutional basis for holding Parliamentary and Presidential elections. This is an attempt to end an armed conflict that has plagued the oil-rich country for years.
Arhouma accused the UN advisor of "making statements meant to override the constitutional entitlement, and oppose the referendum on the draft constitution drafted by a sovereign body elected by the Libyan people."
"She has recently formed a parallel committee to amend the draft constitution drawn up by the elected body, in violation of the provisions of the Interim Constitutional Declaration, the Libyan Political Agreement, and the related rulings of the Libyan judiciary," the letter added.
He stressed that Williams's actions are "contrary to the objectives of the United Nations, and are considered a blatant and clear interference in the interest of certain parties in order to achieve political gains."
To conclude, Arhouma called on Guterres to instruct Williams, "not to interfere in the constitutional process in a way that contradicts the Libyan constitutional documents or prejudices Libya's sovereignty."
Notably, the letter was also addressed to the President and members of the UN Security Council, and the Ambassadors of the United States, Russia, Britain, France, Italy, Germany, Egypt, Turkey, Algeria, Tunisia, Qatar, and the UAE.