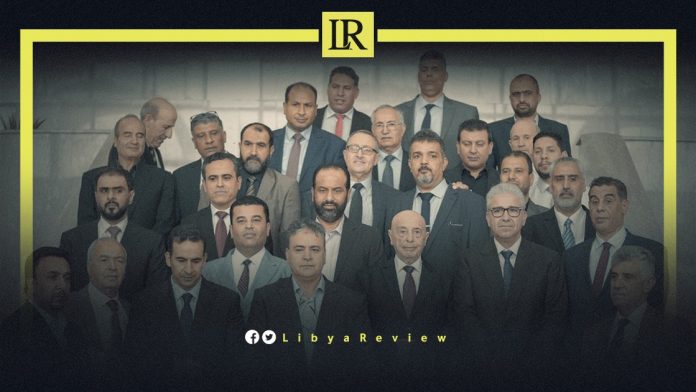 On Tuesday, the Libyan Prime Minister-designate Fathi Bashagha welcomed the high-level meeting held in Sirte. This included representatives of the Libyan Parliament, the new government, and the financial and regulatory institutions.
In a statement, Bashagha praised the attendees' "positive cooperation and their determination to support the Libyan government in properly performing its duties."
He added that the meeting is an "honourable form of national consensus that took place with sincere Libyan efforts, in order to set up a solid basis for the unity of the state, and end the current state of division."
The Premier stressed that this will pave the way for holding Parliamentary and Presidential elections, and uphold the will of the Libyan people freely and transparently.
He indicated that the proposed draft budget will "ensure a fair and direct distribution of funds to municipal councils. In order to contribute to the central administration by raising the level of services for the Libyan people everywhere, without any preference or discrimination between them."
Notably, the Parliament's Speaker, Ageela Saleh called for the Sirte meeting, which was attended by the House First Deputy Speaker, Fawzi Al-Nuwairi, and the head and members of the Planning, Finance, and General Budget Committee.
The meeting was also attended by Bashagha, Deputy Prime Minister, Ali Al-Qatrani, Deputy Prime Minister Khaled Al-Osta, Head of the Audit Bureau, Chairman of the Administrative Control Authority, Board of Directors of the Central Bank of Libya (CBL), Minister of Planning and Finance, the Board of Directors of the National Oil Corporation (NOC), and the Anti-Corruption Authority.
During the talks, Saleh stated that "war is no longer an option" and that the new government, led by Fathi Bashagha "must carry out its duties from Sirte." He added that those who do not cooperate with the government "will be held accountable."
Saleh explained that the Government of National Unity (GNU) headed by Abdel-Hamid Dbaiba "cannot supervise elections." As well as adding that armed groups are obstructing the holding of any elections.