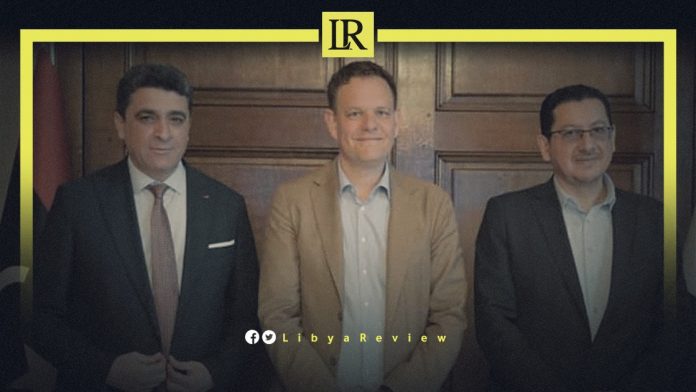 On Friday, Head of the Libyan Audit Bureau, Khaled Shakhsak participated in a technical forum in the Hague, with the Dutch Court of Accounts.
The two bodies signed a Memorandum of Understanding for a partnership program.
"The first phase is related to the application of the internal integrity assessment tool, the second is devoted to performance monitoring, and the third is related to enhancing communication, and communication with stakeholders," the Libyan Audit Bureau said in a statement.
The forum ran for three days, during which several presentations and technical discussions were exchanged.
The Libyan delegation also held meetings with members of the Dutch Parliament. In addition to a field visit to the Ministry of Finance, and the Academy of Financial Studies in Holland.
Last month, the Libyan General Union of Oil and Gas Workers in Libya accused Shakshak of "usurping his position and power."
The accusations came in response to Shakshak's recent statements about the Libyan National Oil Corporation (NOC).
In a statement, the union said that "Shakshak should take care of his legal status, as he lost the capacity as Head of the Libyan Audit Bureau when he was dismissed by the Libyan Parliament."
"Shakshak's legal mandate expired, as he was appointed in 2013 for three years that ended in 2016," it added. According to the law establishing the Audit Bureau, "if we agreed to extend him to another term that ended in 2019, then it could not be extended or renewed again," the statement noted.
"Therefore, he has permanently lost this capacity, and a number of Libyan courts have ruled as such," it stated.