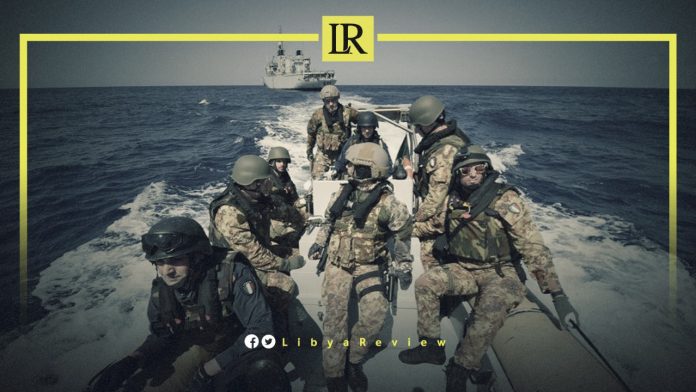 On Friday, the United Nations (UN) Security Council voted on a draft resolution, renewing the EU's naval operation, IRINI for one year.
IRINI inspects vessels on the high seas, off the coast of Libya, that it has "reasonable grounds to believe are violating the UN arms embargo on war-torn Libya."
The Security Council first adopted measures in resolution 2292 on 14 June 2016. The interception of vessels bound to or from Libya was intended to curb the flow of arms to the country. As well as to support the arms embargo imposed on the country in resolution 1970 of 26 February 2011.
In his current report, the Secretary-General expressed his appreciation for the efforts of the EU, through Operation IRINI, in contributing to the full implementation of the arms embargo. He also highlighted the information the mission shares with the experts as an important contribution to the implementation of the arms embargo.
Days ago, a United Nations panel of experts said in a report that the arms embargo in 2011 remains "totally ineffective." It added that civilians, including migrants and asylum seekers, continue to suffer widespread violations and abuses.
The panel said it identified 18 arms transfers, and four examples of military training between March 2021 and late April 2022, which violated the UN arms embargo.
According to the report, Libya faces a serious security threat from foreign fighters and private military companies, which have violated international law.
The experts also accused seven armed groups of systematically using unlawful detention to punish perceived opponents. They continue to ignore international and domestic civil rights laws, including laws prohibiting torture.
"Migrants have been extremely vulnerable to human rights abuses and regularly subjected to acts of slavery, rape, and torture," the panel said in their report obtained by the Associated Press.