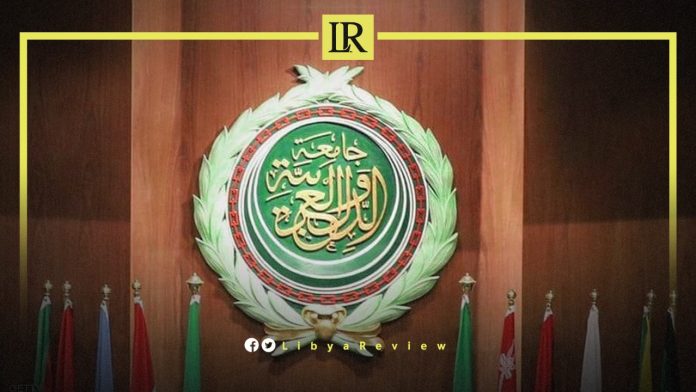 Libyan Permanent Representative to the Arab League, Abdel-Motteleb Thabet welcomed the draft resolution by the Arab Affairs and National Security Committee on the situation in Libya. The draft resolution was issued during the league's recent ministerial meeting.
In a statement, the Libyan diplomat said this resolution "expressed full solidarity with Libya." He stressed the "commitment to the unity, sovereignty, and integrity of its territory."
The Libyan Ambassador added that the resolution categorically "rejects all kinds of external interference in Libya. It also supports holding Presidential and Parliamentary elections, which are the only solution to the political crisis in Libya, as soon as possible."
He stressed that this supports the efforts of the 5 + 5 Joint Military Commission (JMC), and affirms the independence of its decisions. As well as adding that the Libyan JMC aims to implement the outcomes of the Paris summit, the Berlin Conferences, and Security Council resolutions regarding the withdrawal of all foreign forces and mercenaries from Libya, without exception.
Thabet praised the role of the Arab League in supporting the stability process in Libya, and its efforts to reach a political settlement in order to solve the crisis.
On Wednesday, Egyptian Foreign Minister, Sameh Shoukry headed the fourth meeting of an Arab committee concerned with following up on Turkish interference in Libyan domestic affairs.
The committee is convening on the sidelines of the 157th session of the League Council, said the Spokesman for the Foreign Ministry, Ahmed Hafez.
The session was attended by representatives of the UAE, Bahrain, Saudi Arabia, and Iraq, in addition to the Secretary-General of the Arab League, Ahmed Aboul Gheit.
In a statement, the committee expressed its grave concern over the continued Turkish military presence in several Arab countries, especially Libya.
It also condemned the repeated violations of Security Council resolutions related to the arms embargo imposed on Libya by Turkey. As well as calling for the removal of all Turkish forces from Iraq, Libya, and Syria.
The committee stressed the need for the Turkish government to take all measures to address the financing, recruitment, and training of foreign terrorist fighters and mercenaries in the Arab world.
It also denounced any prejudice to the demographic structure in areas under the control of Turkish forces, such as northeastern Syria.