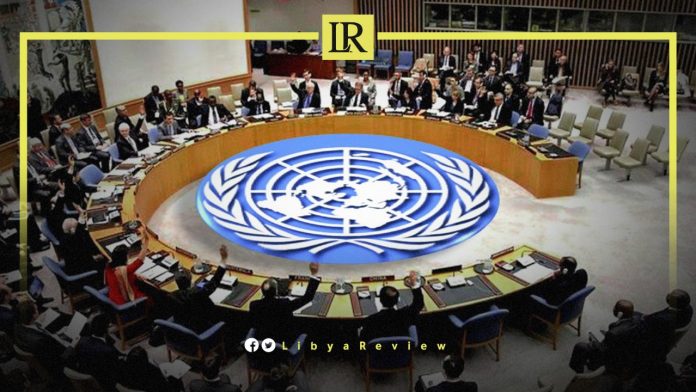 Diplomats have said that the UN Security Council is being called to extend its political mission in Libya, until 15 September. This would refrain from taking a new position on the postponed elections, which were due to be held last month.
The UK has proposed a draft resolution to extend the United Nations Support Mission in Libya (UNSMIL) for another year. It stipulated the need for the Libyan authorities to take "steps to facilitate the Presidential and Parliamentary elections as soon as possible," according to the AFP news.
The draft resolution calls on member states to "stop all support" for mercenaries in Libya and "withdraw them immediately." It expressed its hope that "the UN member countries will not be involved in the conflict."
However, diplomats have claimed that a large number of Security Council members expressed disagreement with the various references in the draft resolution. Russia was the quickest and most assertive in preventing its approval.
The same sources, who asked not to be identified, told AFP that Moscow wanted, in particular, for the draft resolution to confirm the necessity of appointing a new UN Envoy for Libya. London did not block the Russian request.
The United States, whose citizen Stephanie Williams is serving as Special Advisor to UN Chief Antonio Guterres, rejected the Russian request, a diplomat told AFP.
Diplomats said Slovakian, Jan Kubis abruptly resigned as envoy in November due to disagreements with the UN Secretary-General over the electoral process.
The elections scheduled for 24 December were finally postponed, and the Libyan parties have so far failed to agree on a new timetable.
A diplomat said that the UK views a settlement of the dispute between Moscow and Washington as "impossible" before the expiry of the mission's mandate on 31 January. Instead, preferring to adopt a very brief project, limited to an extension until September.
The draft resolution is supposed to be adopted during Thursday's vote.
Divisions emerged between the West and Russia in September over the extension of UNSMIL. Moscow threatened to use its veto power over a reference to the withdrawal of mercenaries.