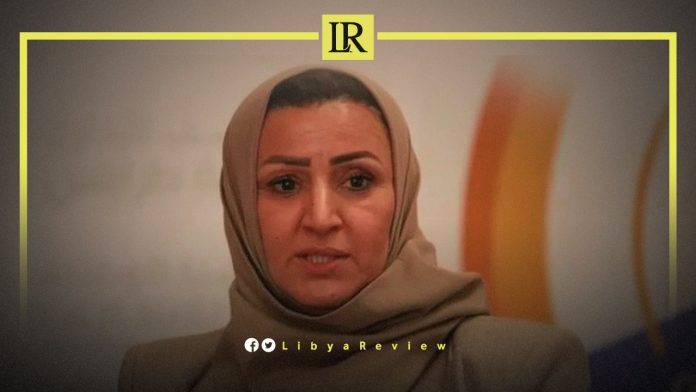 Libya's first female Presidential candidate, Laila Salim bin Khalifa stated that many strong female politicians are reportedly excluded from assuming power.
Bin Khalifa, who is the leader of the National Movement Party said that Libyan women have participated in politics since the sixties. The problem is that local media sources have failed to highlight women's participation in political life.
"I consider my candidacy for Libya's Presidency a historic moment. It is a kind of change to the existing criteria, since the Presidency had only been reserved for men. Then it's a change even in the culture of Libyan society in accepting women's candidacy for the Presidential elections," she added in an interview with Eremnews.
In response to a question about the postponed Libyan elections, amid calls for the change of the current interim government, Bin Khalifa said, "the main reason behind the failure to hold the elections as scheduled is the participation of the current Prime Minister, Abdel-Hamid Dbaiba as a candidate, despite his pledge not to run for elections at this stage."
She indicated that some other parties, whether at home or abroad, have also obstructed the holding of the elections, adding "the reason is clear, as they are taking advantage of the chaos in the country."
The Presidential candidate explained that going to elections means that corruption issues would be disclosed. As well as the "disappearance of corrupt officials that have been clinging to power in Libya for very long years."
Libya was supposed to hold a Presidential election on 24 December 2021, in a United Nations-led effort to end the decade-long crisis. The ballot was delayed indefinitely, after bitter arguments over divisive candidates and a disputed legal framework.
The vote, after a year of relative calm, was to have been Libya's first-ever direct Presidential ballot. Months of disputes finally saw the vote postponed just two days before it was due to take place when the committee overseeing the Libyan election declared holding it "impossible" on the scheduled date.