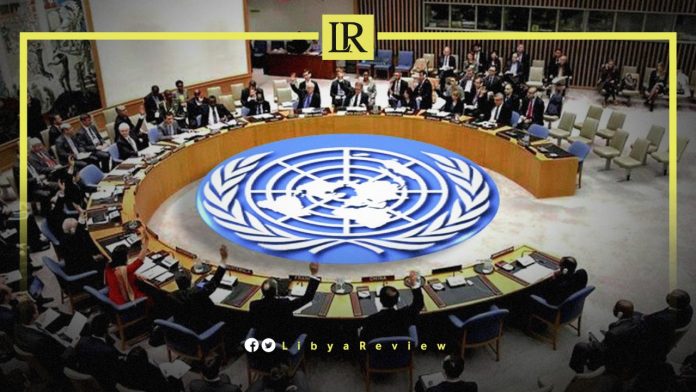 On Thursday, a UN diplomatic source confirmed that a state of deep divisions is prevailing among the Security Council members. This is over the extension of the UN Support Mission in Libya's (UNSMIL) mandate.
In press statements, the source added, "Britain had proposed a draft resolution that aims to extend the mission's work for another year, set a new date for elections, call on all member states to stop supporting mercenaries and withdraw them from the country, but it was objected to by a number of countries."
He added that Moscow demanded the appointment of a new UN Envoy, which was also rejected by both Britain and the United States.
Other diplomatic sources confirmed that the current dispute between Moscow and Washington prompted London to adopt a brief draft resolution extending the mission's mandate until September. This is without expressing a clear position on the elections.
"The Security Council is scheduled to vote today to extend the work of the UN Mission, whose mandate expires at the end of this month," the source concluded.
Last month, Stephanie Williams was appointed the Secretary-General's Special Adviser on Libya (SASG), having served as acting Head of UNSMIL, last year.
To date, she has undertaken wide-ranging consultations, including with members of the Government of National Unity (GNU), the High National Election Commission (HNEC), the Libyan Parliament, and candidates for the Presidential and Parliamentary elections.
Libya was supposed to hold a Presidential election on 24 December 2021, in a United Nations-led effort to end the decade-long crisis. The ballot was delayed indefinitely, after bitter arguments over divisive candidates and a disputed legal framework.